After initially refusing to implement the mandatory sanctions contained in a law passed by the kind of overwhelming margin by Congress usually reserved for naming post offices, Trump has finally, reluctantly and weakly applied some kinda sorta sanctions against Russia over interference in last year's election.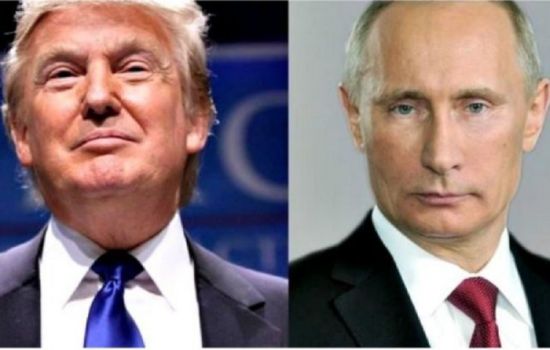 The sanctions were the first such actions taken under legislation passed nearly unanimously last year by Congress and follow months of criticism that the White House has been slow to counter Russian aggression. But the steps taken Thursday fell well short of the full penalties Congress authorized and focused on a narrow list of targets rather than the broader range of individuals and entities believed to have played a role in Russia's efforts to interfere in the election.

In both cases, pressure from Congress and allies helped nudge the White House toward a stronger response. Republicans have joined Democrats in urging the administration to penalize Russia more strongly, while suggesting that President Trump set aside concerns about examining the election interference that he initially dismissed as a "hoax."…

Lawmakers have been telling the White House for months that Russia will surely try to expand its interference in the upcoming congressional midterm elections.

Sen. Robert Menendez (D-N.J.), the senior Democrat on the Senate Foreign Relations Committee, called the sanctions announcement a "long overdue response" but noted that the administration has failed to implement six other mandatory provisions of the law enacted last year, including penalties affecting Russian defense and other industries.

"I expect to see additional sanctions in short order against specific Russian entities responsible for undermining our democracy," he said in a statement. "The longer we wait, we know the Russian government will continue to shift resources to other propaganda factories that spew disinformation and lies."
Isn't it funny how Trump's whole approach to foreign policy is always talking tough and striking a macho pose. He has argued many times that if we don't act tough and hard, other countries will take advantage of us and won't be deterred in taking actions that harm us. But the one country that doesn't apply to? Russia. Of course.