John Dowd, Trump's personal attorney who has been working on his behalf in regard to the Russia investigation, took a shocking change of position this weekend, saying that Rod Rosenstein should fire Special Counsel Robert Mueller and end his investigation.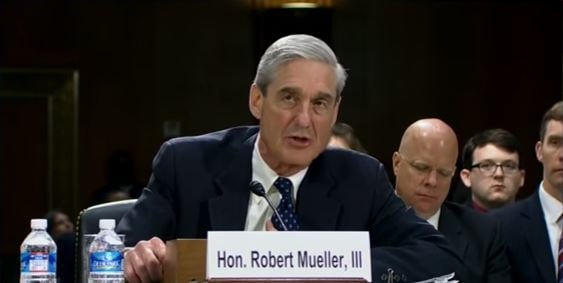 President Donald Trump's personal lawyer, John Dowd, told The Daily Beast on Saturday morning that he hopes Deputy Attorney General Rod Rosenstein will shut down special counsel Robert Mueller's probe into Russia's election interference.

Reached for comment by email about the firing of former Deputy FBI Director Andrew McCabe, Dowd sent The Daily Beast the text of Trump's most recent tweet on the subject, which applauded the dismissal.

"I pray that Acting Attorney General Rosenstein will follow the brilliant and courageous example of the FBI Office of Professional Responsibility and Attorney General Jeff Sessions and bring an end to alleged Russia Collusion investigation manufactured by McCabe's boss James Comey based upon a fraudulent and corrupt Dossier," Dowd then wrote.
If this were Michael Cohen, one might be able to laugh it off. But Dowd is a key member of the legal team that is representing Trump in this specific investigation, a legal team that has, up to this point, been very careful to say publicly that they are cooperating fully with the Mueller probe, that they expect Trump to be exonerated, and so forth. Indeed, they have been trying to keep Trump from saying things like this and to walk back his frequent complaints about it.
This is a rather remarkable and abrupt shift in tone and strategy. And he initially told the Daily Beast that he was speaking on behalf of Trump, then later emailed them to retract that and say that he was speaking "in his personal capacity, and not on the president's behalf." So was this a trial balloon? A disagreement among the three primary attorneys working on this (the others being Ty Cobb and Jay Sekulow)? The attorneys have said all along that Trump isn't really considering firing Mueller, but I've never believed them. For one of them to now call for that is quite disturbing.