A pair of House Democrats have sent a letter to Trump Chief of Staff John Kelly detailing information they obtained from a whistleblower showing that some of the top career civil service diplomats in the State Department were pushed out for alleged disloyalty to Trump.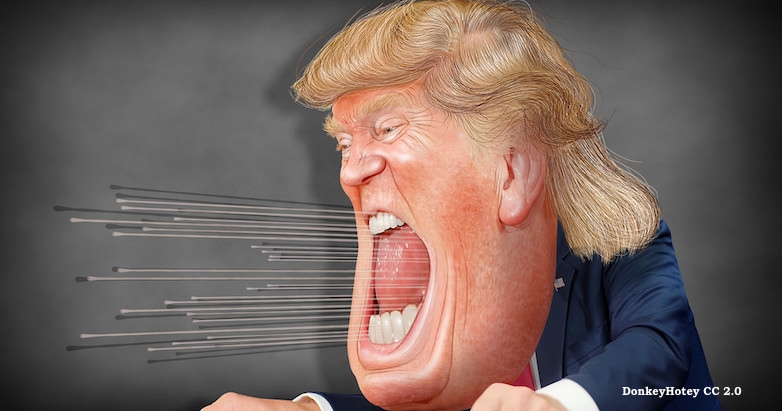 Two top House Democrats said Thursday that they have proof the Trump administration engaged in an intentional effort to rid the State Department of career officials they suspected of being "disloyal" to President Trump, citing documents a whistleblower gave to the panel.

The ranking Democrats on the House Foreign Affairs and Oversight and Government Reform committees sent a letter to White House Chief of Staff John F. Kelly and Deputy Secretary of State John Sullivan, writing that they received documents "indicating that high-level officials at the White House and State Department worked with a network of conservative activists to conduct a 'cleaning' of employees they believed were not sufficiently 'supportive' of President Trump's agenda."…

The whistleblower's evidence appears to confirm a report from last year in Politico that Sahar Nowrouzzadeh, a State Department staffer who worked on the Iran deal, was reassigned after critical stories about her appeared in conservative media.

"Over the past year, we have heard many reports of political attacks on career employees at the State Department, but we had not seen evidence of how extensive, blunt, and inappropriate these attacks were until now," Reps. Elijah E. Cummings (D-Md.) and Eliot L. Engel (D-N.Y.) wrote in the letter.

There is also evidence that several more career staffers beyond Nowrouzzadeh were targeted, according to a congressional aide who spoke on the condition of anonymity to discuss complaints involving personnel matters.
This certainly fits with what we know about Trump, who demands absolute loyalty (and gives none in return, of course, throwing people under the bus whenever he gets upset about the slightest thing) and has no respect whatsoever for the difference between political appointees and career civil servants. This is a dangerous thing because career civil servants provide institutional memory and non-partisan expertise that political appointees rarely have, or care to have.
The State Department has been absolutely decimated in the 14 months since Trump was inaugurated, losing most of its senior diplomatic staff and not even bothering to replace them. That's partly because most Republican foreign policy experts refuse to work for Trump, who has made quite clear that he has no use for, interest or ability to engage in diplomacy at all. And it's partly because they refuse to even consider someone who might have said anything critical of Trump or who will not offer some loyalty pledge to him.
In Trump's mind, the oath of office that a civil servant takes might as well start "I solemnly swear to do the bidding of Donald Trump until my usefulness to him is gone, at which time he may publicly humiliate me and destroy my career" rather than swearing to faithfully uphold the Constitution of the United States. It's all about him. It's always all about him.