With Trump going on perhaps his most ridiculous twitter spree yet, attacking Andrew McCabe and Robert Mueller in strong terms, and his lawyer publicly calling for Mueller to be fired, Congressional leaders reacted by saying he needs to let Mueller do his job.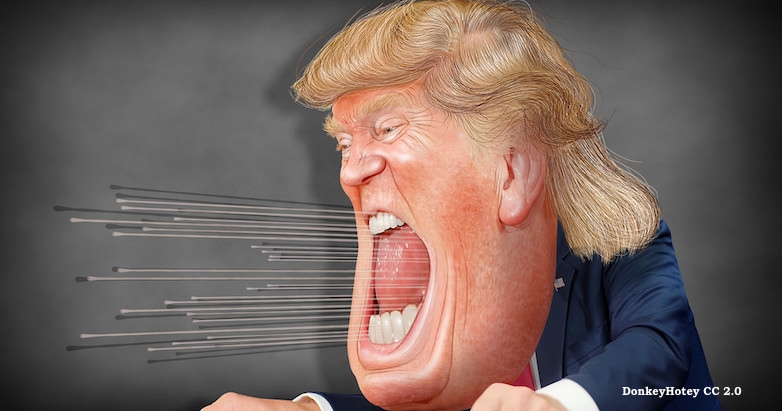 Republican Senator Jeff Flake, who has criticized Trump harshly, said the president's latest comments appeared to be aimed at the firing of Mueller. Senator Lindsey Graham, another Republican, said if Trump were to dismiss Mueller it would mark "the beginning of the end of his presidency."

AshLee Strong, a spokeswoman for Republican House Speaker Paul Ryan, said: "As the speaker has always said, Mr. Mueller and his team should be able to do their job."

The comments underscored the risks for Trump if he goes too far to thwart the federal probe.

"I don't know what the designs are on Mueller, but it seems to be building toward that (firing him), and I just hope it doesn't go there, because it can't. We can't in Congress accept that," Flake told CNN's "State of the Union."…

Republican U.S. Representative Trey Gowdy criticized Dowd in an interview with "Fox News Sunday."

"I think the president's attorney, frankly, does him a disservice when he says that and when he frames the investigation that way," Gowdy said. "If you have an innocent client, Mr. Dowd, act like it."…

Graham, a co-author of legislation that would make it harder for a president to fire a special counsel, said it was very important that Mueller be allowed to proceed without interference and that many Republicans share this view.

"The only reason Mr. Mueller could ever be dismissed is for cause. I see no cause when it comes to Mr. Mueller," Graham said on CNN.
When you've lost Trey Gowdy, you've got a problem. I still maintain two things: That Trump will attempt to fire Mueller and that this would finally be the thing that brings down his presidency. Some think that's naive on my part given how much he's gotten away with so far, but I think they're wrong. First, I think the public outrage would be huge. Americans have an almost innate understanding that no one should be able to end an investigation into their own possible wrongdoing. His most hardcore followers would stick with him, but everyone else would be outraged by it and would believe he was doing it because he was guilty, not innocent.
That outrage would mean a great deal of pressure on Republicans in districts that are not very, very safe to turn on Trump. When you have Republican senators from South Carolina and Arizona already speaking out against it, imagine the pressure on a Republican senator from, say, Ohio or Wisconsin if he actually did fire Mueller? They could not stick by Trump and maintain their ability to get reelected in what would become a Democratic landslide this November.
To this point, virtually all of this has echoed Nixon and Watergate in most of the important ways. And it was not the break in that brought Nixon down, it was the Saturday Night Massacre. That's what turned the Republicans in Congress against him and forced his resignation. I think that's the most likely scenario here as well.