It looks like the battle over the redistricting maps in Pennsylvania may be over. On Monday, an appeals court and the Supreme Court both rejected emergency appeals by Republicans to issue an injunction against the new districts that were drawn after the Pennsylvania Supreme Court ruled that the maps currently in use were illegally gerrymandered to favor Republicans.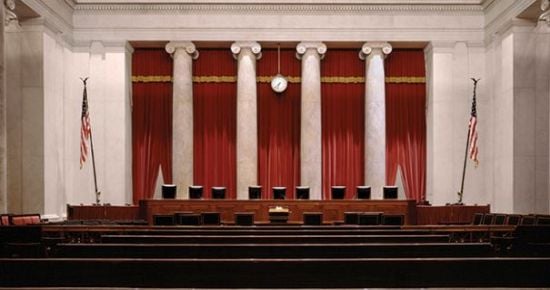 The Supreme Court on Monday turned down a request from Republican legislative leaders in Pennsylvania to block a redrawn congressional map that creates more parity between the political parties in the state.

The practical impact is the 2018 elections are likely to be held under a map much more favorable to Democrats, who scored an apparent victory last week in a special election in a strongly Republican congressional district. The 2011 map that has been used this decade has resulted in Republicans consistently winning 13 of the state's 18 congressional seats.

Monday's action was the second time that the court declined to get involved in the partisan battle that has roiled Pennsylvania politics. The commonwealth's highest court earlier this year ruled that a map drawn by Republican leaders in 2011 "clearly, plainly and palpably" violated the free-and-equal-elections clause of the Pennsylvania Constitution…

The action came shortly after a three-judge federal panel also turned down a separate attempt by Republican legislators and members of Congress to stop implementation of the map.

The Supreme Court gave no reasoning in its one-sentence order, only that it was considered by all nine justices. There were no noted dissents.
That should be the end of it. The November elections will take place using the new maps, which are far more fairly drawn than the ones the Republican legislature drew after the 2010 census. That likely means that the Pennsylvania House delegation will be more evenly split, shifting a few seats to the Democrats as they seek to take control of the House. That's likely to happen anyway, but this will certainly help make sure it does.