Tuesday was a no good, very bad day for Donald Trump legally. A judge in New York ruled that a lawsuit against Trump by former Apprentice contestant Summer Zervos for sexual harassment will go to trial and a former Playboy model sued the National Enquirer for killing her story about an affair with him. Oh, and Stormy Daniels took a lie detector test and passed it.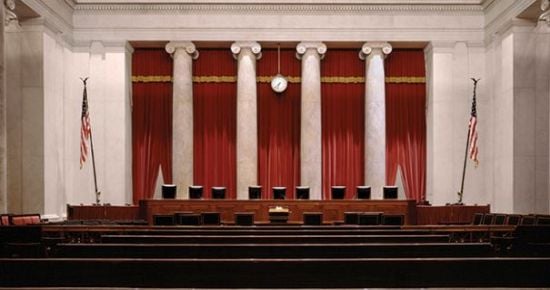 A judge ruled Tuesday that a former "Apprentice" contestant's defamation lawsuit against President Trump may proceed, potentially allowing her attorneys to begin collecting evidence to support her claim that he forcibly kissed and groped her years ago.

The decision in the case brought by Summer Zervos came on the same day a former Playboy playmate, Karen McDougal, sued the publisher of the National Enquirer for the right to break her silence about the 10-month affair she says she had with Trump more than a decade ago…

As she rejected Trump's effort to block Zervos's lawsuit from proceeding, New York Supreme Court Justice Jennifer G. Schecter cited precedent from the Paula Jones case against President Bill Clinton, which led to his impeachment in 1998.

"No one is above the law," Schecter wrote. "It is settled that the President of the United States has no immunity and is 'subject to the laws' for purely private acts."

Zervos has said that Trump kissed her against her will when she visited him at Trump Tower in December 2007, after she had left his show, and that he kissed her, groped her breast and "began to press his genitals against her" when they met for dinner later that month in a bungalow at the Beverly Hills Hotel.
The Zervos suit is actually for defamation over Trump calling her a liar when she originally made her accusations against him. His attorneys have tried to argue that his statements were not defamation but were "political opinion," which is simply laughable. Calling someone a liar is a factual claim, not an opinion. She may still not win on other grounds, but that argument is ludicrous. And the case moving forward means they get to pursue discovery, including deposing Trump, which never seems to end well for him.
And NBC News obtained the results of a polygraph test taken by Stormy Daniels in 2011 about her affair with Trump. The polygraph examiner concluded that she was telling the truth about having had sex with Trump. Now, that may or may not be admissible in court, depending on the judge and jurisdiction. And it's true that polygraph tests can be beaten, though they're more likely to result in false positives (that is, to show that someone is lying when they're really not) than false negatives. But Daniels is not the kind of person who is likely to be able to beat a polygraph, something that typically takes a great deal of training and experience.
All in all, a very bad day for Trump when it comes to legal challenges. I'm sure it's all someone else's fault though — Hillary Clinton, George Soros, the "deep state." Anyone but Trump. It can't be because he's a pig who can't stop having affairs or sexually assaulting women or anything. After all, Jesus personally anointed him, though I'm guessing it was with Astroglide rather than with oil.