Donald Trump has hired a new attorney for his legal team, Joseph diGenova, part of a husband/wife team of crackpots who have pushed ridiculous conspiracy theories about dark plots against him. The former US Attorney appears regularly on Fox News, which is no doubt where Trump saw him and why he likes him (going on Fox News these days is practically a White House job interview). Among some of his loopy claims: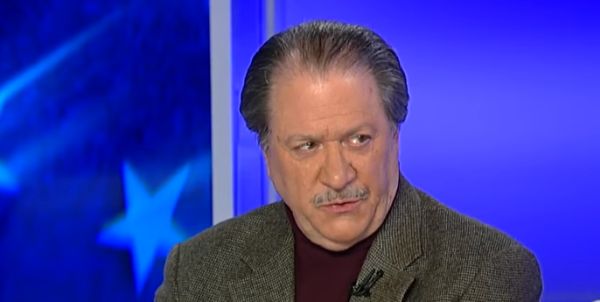 No wonder Trump hired him. Of course, if he tries making such claims in court or in legal documents, any judge will rightly instruct him to stop blathering on and stick to the facts. His equally ridiculous wife, Victoria Toensing, has been relentlessly pushing the right wing lies about the Uranium One deal and has been demanding a special counsel to investigate Hillary Clinton over it even though she was only one of many cabinet secretaries given an opportunity to make a recommendation on the sale. Why isn't she demanding an investigation into Obams's Secretary of Commerce? Because no one even remembers who that was. But they had precisely the same authority that Clinton did as Secretary of State in that situation. It's like a textbook example of a lie that just keeps being told no matter how many times it's been shown to be a lie.
Trump is stuck hiring people like this, people with political axes to grind and are looking for attention, because he refuses to follow the advice of his attorneys and because no reputable Republican attorney will work with him. He recently tried to get Ted Olson to represent him but was flatly turned down. So he ends up people like deGenova and Jay Sekulow instead, legal carnival barkers.