After Vladimir Putin "won" reelection in Russia — it's easy to "win" when you just have your opponents arrested or murdered — Trump's national security team wrote "DO NOT CONGRATULATE" on his daily briefing. So what did Trump do? Called Putin to congratulate him, of course.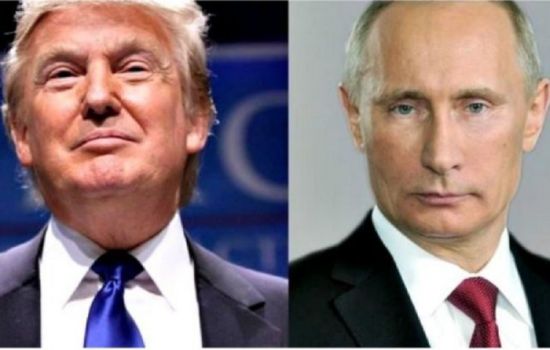 President Trump did not follow specific warnings from his national security advisers when he congratulated Russian President Vladi­mir Putin Tuesday on his reelection, including a section in his briefing materials in all-capital letters stating "DO NOT CONGRATULATE," according to officials familiar with the call.

Trump also chose not to heed talking points from aides instructing him to condemn Putin about the recent poisoning of a former Russian spy in the United Kingdom with a powerful nerve agent, a case that both the British and U.S. governments have blamed on Moscow.

The president's conversation with Putin, which Trump called a "very good call," prompted fresh criticism of his muted tone toward one of the United States's biggest geopolitical rivals amid the ongoing special counsel investigation into Russia's election interference and the Trump campaign's contacts with Russian officials.
They probably would have had better luck by telling him to call Putin and offer his congratulations because Trump is a damn child that does the opposite when you tell him what to do. And it's like he wants to make himself look as guilty as possible at every opportunity. It just illustrates again that when you've lived your entire life getting away with anything and everything, you think you're infallible and feel no constraints whatsoever on your actions. And that is the last kind of person who should be in charge of anything more important than a Chinese firedrill.