Liberty University's cinematic arts department is making a movie based on a book by former firefighter turned "prophet" Mark Taylor, who claims that God told him in 2011 that Donald Trump would be elected president but didn't bother telling anyone about it until after it happened. Prophecy is so much easier in hindsight. I wonder if it will include some of this stuff?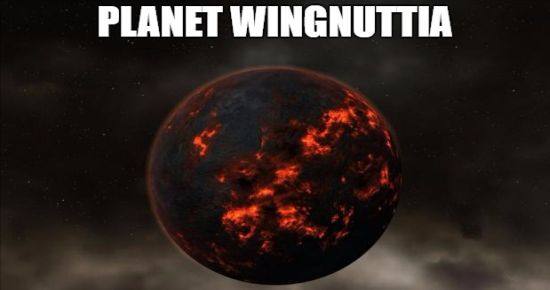 In the last year, Taylor has claimed that God told him that Trump will replace five members of the Supreme Court, three of whom will be removed from the bench after being indicted for corruption, and that two of the five currently living former presidents will die as punishment for criticizing Trump, while the other three will be imprisoned and possibly executed for treason.

Taylor, who claims that Trump will release the cures for cancer and Alzheimer's disease during his second term in office and asserted that God made journalist Megyn Kelly ill as a "warning shot" to all those who would dare to criticize Trump, believes that thousands of elite satanic pedophiles have been secretly arrested and that we will soon start seeing them prosecuted via military tribunals that will "make Nuremberg look like a cakewalk." Taylor actually predicted that we'd see mass arrests in February, but the fact that that obviously didn't happen doesn't seem to have harmed his standing as a "prophet" in any way.

Last year, Taylor asserted that Hurricanes Harvey and Irma, which devastated parts of Texas and Florida respectively, were created and controlled by the Illuminati to punish the areas of the country that voted for Trump and to serve as a "training run" for a massive witchcraft attack against the president. On top of that, Taylor warned that the Freemasons and the Illuminati are using a special frequency to change people's DNA in order to make them hate Trump so that they are unable to see how God is using him to save America.
That would fit perfectly with the "science" they teach at Liberty University too. They could do a documentary to go with it, all about those Illuminati frequencies that change people's DNA. I bet the Discovery Institute would be happy to participate. I bet those frequencies are even irreducibly complex. Or something.