Far-right conspiracy crackpot Liz Crokin, who makes Alex Jones sound like the voice of reason, tweeted out that every time she gets working on a project to expose those imaginary pedophiles she sees under every bed, she gets violently ill.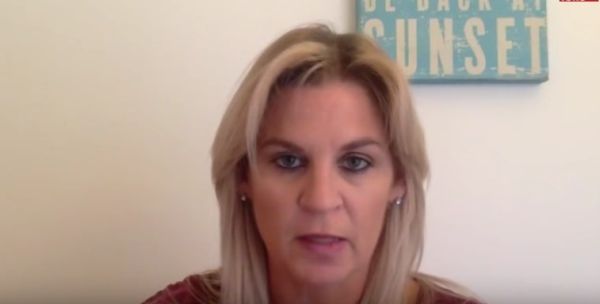 Every time I do a project exposing SRA I get violently ill projectile vomiting & my dog shits blood. Coincidence? #QAnon #GreatAwakening https://t.co/8xkh7v2f1O

— LIZ ThesePeopleRSick (@LizCrokin) March 20, 2018
Yes! My voodoo doll is working. But I don't have one of the dog. Someone else must be working the dog angle. I stabbed the wingnut, but I did not stab the labrador. It isn't the dog's fault. Maybe he's just having a reaction to the B.S. she spews constantly?