The Washington Post has an explosive report that allies of Roy Moore tried to bribe the attorney for one of the women who accused him of trying to have sex with them when they were underage, offering him $10,000 to drop her as a client and publicly declare that he doesn't believe her.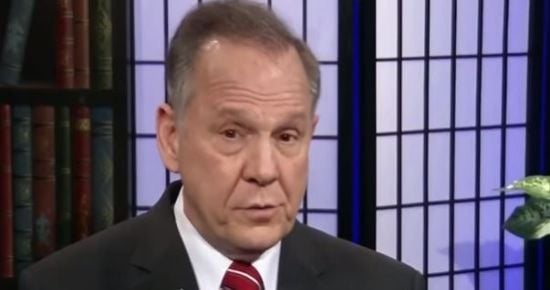 Days after a woman accused U.S. Senate candidate Roy Moore of sexual impropriety, two Moore supporters approached her attorney with an unusual request.

They asked lawyer Eddie Sexton to drop the woman as a client and say publicly that he did not believe her. The damaging statement would be given to Breitbart News, then run by former White House strategist Stephen K. Bannon.

In exchange, Sexton said in recent interviews, the men offered to pay him $10,000 and promised to introduce him to Bannon and others in the nation's capital. Parts of Sexton's account are supported by recorded phone conversations, text messages and people in whom he confided at the time…

In the phone conversations and texts, copies of which were obtained by The Washington Post, one of the men spoke of ties to Moore and Bannon while urging Sexton to help "cloud" the allegations, which included other women's claims that Moore pursued them when they were teenagers and he was in his 30s.

"What they're saying, all they want to do is cloud something," Gary Lantrip, who attended at least one private fundraising event for Moore, said during a phone call recorded by Sexton. "They said if they cloud, like, two of them, then that's all they need."
Gosh, I thought Moore and his supporters were all good Christians. Perhaps they missed the part of that Ten Commandments monument that Moore had put up at the Alabama Supreme Court building that said "thou shalt not bear false witness"? No, of course not. For these people, Christianity isn't a sincerely-held belief in an unchanging moral code, it's a cover for their near-totalitarian and theocratic views, a means of justifying their zeal to control others. It's a weapon with which to beat minorities, whether racial, gender or sexual. If it was anything else, they'd actually try to follow it consistently. But they don't.