Frank Amedia, Trump's "Christian policy liaison" during the presidential campaign and yet another self-declared "prophet, says that God has given him permission to reveal that Trump will win reelection in 2020. He's been "holding it in his heart" until God gave him said permission.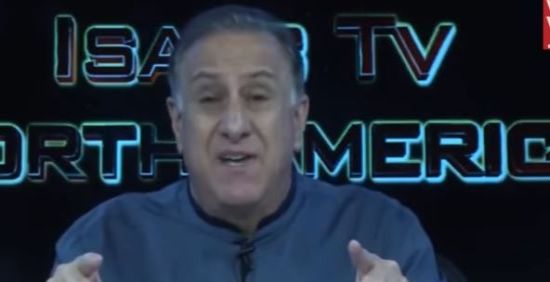 Amedia recounted how God had told him weeks before the 2016 election that Trump would win and then gave him the assignment on election night to launch POTUS Shield in order to "put up a line of defense and call My prophets to go forth" to wage spiritual warfare on behalf of the president.

After recounting the history and purpose of POTUS Shield, Amedia revealed that God had given him permission to declare that Trump will be re-elected in 2020.

"I wasn't allowed to release it until today," Amedia said. "I have been holding it in my heart for several months, I think I shared it with a few of my people and that's it. Donald Trump will be the next president of the United States again in 2020. I think you feel the power of God releasing on that."
Naturally, he said this on Jim Bakker's TV show to an audience full of people who would believe absolutely anything he said. So if Trump loses in 2020, Amedia will go back on the show and admit that he doesn't actually talk to God and allow himself to be stoned to death, as commanded in the book of Deuteronomy, right? Of course not. He'll just move on to the next lie and so will his audience. Grifters gonna grift.