After weeks of silence other than official denials of ever having had an affair with Stormy Daniels — denials that no one actually believes — Trump finally spoke on the subject aboard Air Force One. And like Bill O'Reilly, he may have screwed himself completely by denying that he had any knowledge of the hush money or the non-disclosure agreement: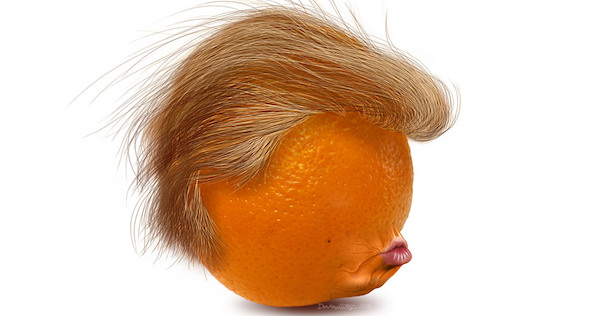 As the president returned to Washington from West Virginia on Thursday afternoon, he spoke with reporters aboard Air Force One for about three and a half minutes. At one point, a reporter asked him: "Did you know about the $130,000 payment to Stormy Daniels?"

Trump responded: "No."

The reporter then asked: "Then why did Michael Cohen make it, if there was no truth to her allegations?"

"You'll have to ask Michael Cohen," Trump said. "Michael's my attorney, and you'll have to ask Michael."

Another reporter then asked the president: "Do you know where he got the money to make that payment?"

"No," Trump said. "I don't know."
But as a Wall Street Journal reporter said:
Trump's denial of any knowledge of the payment could help Stormy Daniels's argument that her NDA is invalid, according to legal experts who say the contract language require's Trump assent. https://t.co/tuekL3dCfK

— Rebecca Ballhaus (@rebeccaballhaus) April 5, 2018
Trump is a named party to the contract, but he never signed it and now says that he didn't know anything about it. There's a very strong argument to be made that this voids the contract entirely. A couple weeks ago I saw a blog post by a guy who literally wrote the book on contract law, a book used in law schools all over the country, who had examined the NDA drawn up by Michael Cohen. He said it was the most badly written contract he had ever come across, so bad that he planned to use it as the archetype of bad legal construction. That's because Michael Cohen is a bottom of the barrel, Mafia-style lawyer, not a serious or competent legal thinker.