The financial sinkhole that is 666 Fifth Avenue, the most expensive office tower in the nation's history that is owned by Jared Kushner and his family, has been well-documented, as have their frantic attempts to secure new financing for it. Now someone has apparently rescued them, but no one knows who it might be.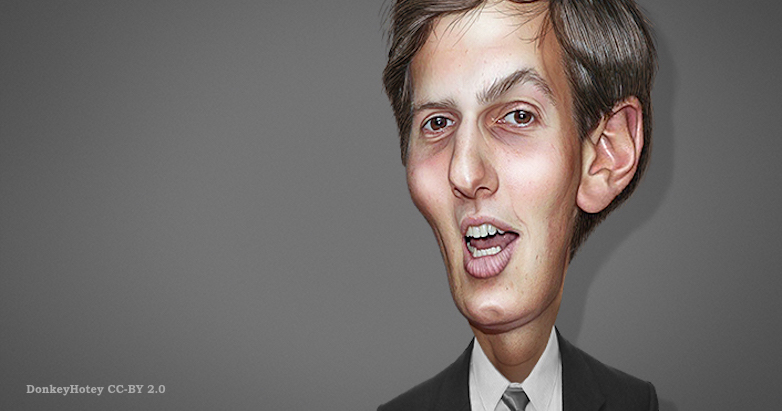 Shortly after the sale, the recession hit, depressing the commercial real estate market in Manhattan. To keep things afloat, Kushner was first forced to sell the building's lucrative retail space and nearly half of the office space to Vornado Realty Trust, a firm with much more experience in real estate.

But even that was not enough. The building is aging, and therefore is saddled with high vacancies and low rents. That means that instead of rent payments covering the mortgage, Kushner's firm and Vornado are having to pour in millions every year to stay current on the debt.

On the horizon is an even bigger problem. The full mortgage for the office space of about $1.2 billion becomes due in February 2019. Many real estate experts believe that the mortgage balance exceeds the value of the portion of the property still owned by Kushner, making refinancing a challenge.
This is why Kushner has been trying to get foreign sources to fund the refinancing, including sovereign wealth funds from Qatar and government-owned funds in Japan, both in obvious conflicts of interest with his duties in the White House. And now, suddenly and magically, they've found a sugar daddy for a project no one else wanted to finance:
In a filing with the SEC on Friday, Vornado revealed the existence of an extraordinary "handshake" agreement that would not only refinance the $1.2 billion but allow the Kushners to buy out Vornado's portion of the debt. This means the Kushners would once again own the entire office tower and Vornado would own only the retail space.

The key question, however, is who would lend $1.2 billion to the Kushners to refinance an aging office tower with high vacancy rates? As of now, neither the Kushners nor Vornado is revealing who is facilitating the deal.

The existence of the deal, however, raise troubling questions about the whether it is based on the economic potential of the property or an effort to gain access and influence in the Trump White House.
This is why we have ethics rules, which the Trump administration has ignored almost entirely. The public absolutely has a right to know who this secret financier is so we can assess whether or not something shady might have gone on. The circumstances certainly imply that it would not have happened without something shady being part of the deal because no bank or private equity fund, even those closely aligned politically with Trump and Kushner, would touch it. And the SEC damn well ought to be looking into it.