For nearly a year, Democrats have pushed for legislation that would protect Special Counsel Robert Mueller from being fired by Trump, and while Republicans have consistently said they don't want him to fire Mueller, they've done nothing to prevent it. That may now be changing.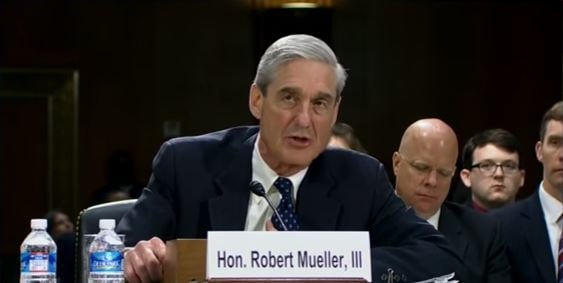 The Senate Judiciary Committee could vote as soon as next week on bipartisan legislation introduced Wednesday that would allow special counsels like Robert S. Mueller III to appeal their firing to a panel of judges and possibly be reinstated.

The committee's chairman, Senator Charles E. Grassley, Republican of Iowa, has asked its top Democrat, Senator Dianne Feinstein of California, to give the legislation a procedural sign-off that would allow an expedited formal drafting and vote — most likely on April 19.

The chairman's request came as many Republicans continue to say that no legislative action is necessary, despite continuing threats from President Trump against Mr. Mueller and senior Justice Department officials. Republican leaders have steadfastly maintained that Mr. Trump knows the consequences of firing Mr. Mueller too well to do so.

But Republicans are under pressure to shift their stance. Even if the legislation never passes Congress, a bipartisan committee vote would send a signal to Mr. Trump and push Republican leaders to respond.
The fact that this was initiated by Grassley seems meaningful to me. That means it will almost certainly pass the committee, which would then put it in McConnell's lap to decide whether to bring it to the floor for a full vote, which would also almost certainly succeed. It would then go to the House. Ultimately. if it passed Trump would veto it and they wouldn't have the votes to override, at least at this point. But it would send a clear message to Trump.
Unfortunately, Trump's personality type means that this may have the opposite effect from the one that is intended. A narcissist like Trump, who hates anyone challenging his authority and who believes that his own gut instincts are infallible, is as likely to see these efforts as an opportunity to prove them wrong as a serious brush-back pitch that should give him pause. And that's fine with me. Go ahead and fire Mueller. I still firmly believe it would functionally end his presidency.