NBC News is reporting that talks have broken down in negotiating the terms of Trump's interview with either prosecutors or a grand jury and that Special Counsel Robert Mueller is now prepared to issue a report on obstruction of justice by Trump without doing an interview. That's a very bad idea, if true.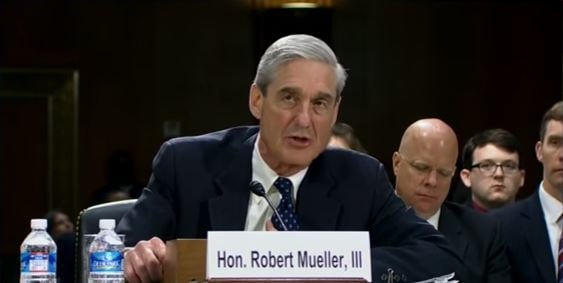 Special counsel Robert Mueller's office and President Donald Trump's legal team are now proceeding with strategies that presume a presidential interview will likely not take place as part of the Russia investigation, after months of talks between the two sides collapsed earlier this week, according to multiple people familiar with the matter.

On Monday Trump's lawyers were discussing a possible interview with Mueller's team and had begun to hash out the final sticking points, including the timing, scope and length, according to people familiar with the discussions. One person familiar with the strategy said the president's lawyers had sought over the weekend to expand his legal team to include individuals who would prepare him for an interview. Another person familiar with the matter, however, said preparations had not yet gone that far.

But the prospects for a presidential interview drastically dimmed once the FBI raided the home, office and hotel room of Trump's long-time personal lawyer, Michael Cohen on Monday, these people said. The president criticized the raid as out of bounds in Mueller's investigation into Russia's interference in the 2016 election and possible collusion with Trump aides.
I don't get it. Mueller doesn't need Trump's permission to interview him. He can subpoena him to testify before a grand jury and all of the legal precedents, including those involving Bill Clinton and Richard Nixon, support that authority. If he actually lets Trump get away without testifying, I will be utterly baffled. It can't possibly help Mueller's investigation, it can only hurt it, so what purpose would be served is beyond me. I hope these reports are dead wrong.