Kansas Secretary of State Kris Kobach, once the chair of Trump's short-lived "voter fraud" commission, has already been sanctioned and fined in a case over his voter suppression efforts in his home state. Now he's been held in contempt of court for failing to follow the judge's order to notify voters of their registration status.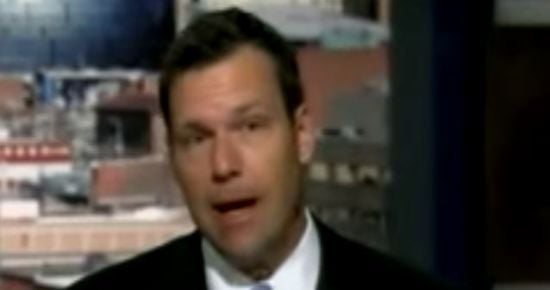 In 2016, Kansas put in place a policy that made thousands of people ineligible to vote because they didn't have the proper identification. That law was blocked and the judge ordered Kobach to send all of them a postcard to confirm that they are indeed registered and can legally vote in 2018. He didn't do that. The judge was not pleased, to say the least.
A federal judge on Wednesday held Kansas Secretary of State Kris Kobach in contempt for repeatedly skirting court orders related to a blocked state voter registration law.

In a court order, U.S. District Judge Julie Robinson tore into Kobach for failing to send postcards notifying thousands of voters of their registration…

"Kansans have come to expect these postcards to confirm their registration status, and Defendant ensured the Court on the record that they had been sent prior to the 2016 general election," Robinson wrote in her order.

"They were not, and the fact that he sent a different notice to those voters does not wholly remove the contempt, nor does his attempt to resend postcards eighteen months after the election and five months after Plaintiffs notified him of the issue."
Kobach is now running for governor of Kansas. I don't know whether the fact that he has repeatedly thumbed his nose at the courts and been sanctioned, fined and now held in contempt because he is so zealous to keep people — mostly poor and elderly minorities, of course — from voting will help or hurt him in that campaign. This is Kansas, after all.