The real story regarding Elliott Broidy, the vice-chair of the RNC fundraising committee and chair of the Trump campaign fundraising committee who just resigned, is not the $1.5 million payout to a mistress he got pregnant, it's how he tried to broker is relationship with Trump into millions of dollars in deals with foreign entities seeking favors from the administration.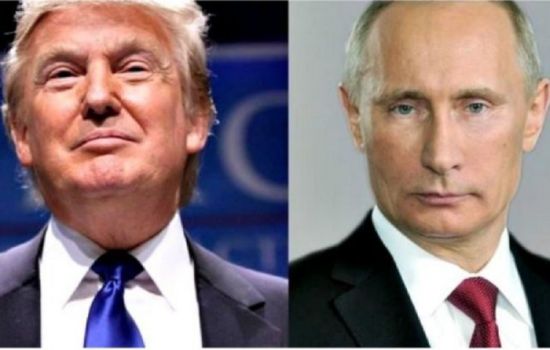 I have long said that the Russian support for Trump was based almost exclusively on one thing: They thought he would be willing to lift the sanctions that Obama placed on that country for their invasion of Crimea and interference with our presidential campaign, sanctions that are costing Putin and other Russian oligarchs tens of billions of dollars. The Intercept reports that immediately following Trump's inauguration in January, Broidy pitched a deal to one Russian company to try to get them removed from the list of companies forbidden to do business with American companies in exchange for $26 million.
SHORTLY AFTER PRESIDENT Donald Trump was inaugurated last year, top Republican fundraiser Elliott Broidy offered Russian gas giant Novatek a $26 million lobbying plan aimed at removing the company from a U.S. sanctions list, according to documents obtained by The Intercept.

Broidy is a Trump associate who was deputy finance chair of the Republican National Committee until he resigned last week amid reports that he had agreed to pay $1.6 million to a former Playboy model with whom he had an affair. But in February 2017, when he laid out his lobbying proposal for Novatek, he was acting as a well-connected businessman and longtime Republican donor in a bid to help the Russian company avoid sanctions imposed by the Obama administration. The 2014 sanctions were aimed at punishing Russia for annexing Crimea and supporting pro-Russia separatists in eastern Ukraine.

In February 2017, Broidy sent a draft of the plan by email to attorney Andrei Baev, then a Moscow- and London-based lawyer who represented major Russian energy companies for the firm Chadbourne & Parke LLP. Baev had already been communicating with Novatek about finding a way to lift U.S. sanctions.

Broidy proposed arranging meetings with key White House and congressional leaders and generating op-eds and other articles favorable to the Russian company, along with a full suite of lobbying activities to be undertaken by consultants brought on board. Yet even as he offered those services, Broidy was adamant that his company, Fieldcrest Advisors LLC, would not perform lobbying services but would hire others to do it. He suggested that parties to the deal sign a sweeping non-disclosure agreement that would shield their work from public scrutiny.
So, cut a deal, make millions of dollars to do the bidding of corrupt Russian oligarchs, and keep it secret by laundering it through other lobbying firms. Standard procedure in Trumpworld, it seems. Part of the plan he sent them was to have them promise Congressional leaders that Russia would no longer interfere in American elections as they did in 2016, which makes it essentially a hostage situation — they interfere, plant a ton of fake news stories, heck Trump's political opponents and release them to help him win, and then they'll promise not to do it again if we just lift the sanctions and let the money flow again.