While his attorneys and advisers tell him that his former fixer Michael Cohen is almost certainly going to turn on him, Donald Trump is, as usual, playing pretend, saying that Cohen would never do that to him. He's probably hoping his public expressions of faith will convince Cohen to stay loyal.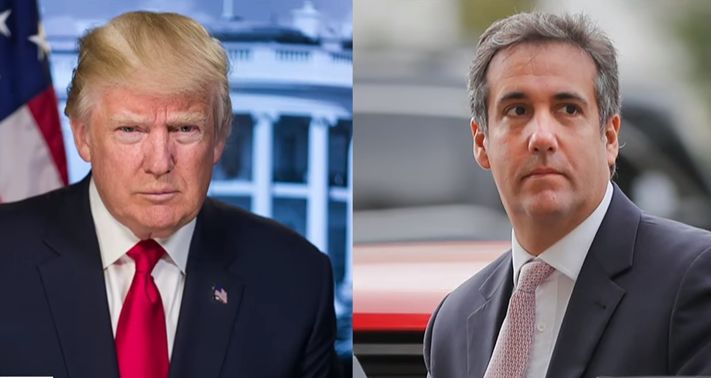 President Trump says his longtime personal lawyer, Michael Cohen, will not "flip" on him even if federal prosecutors go easy on him for doing so. In a Saturday morning Twitter tirade, Trump blasted The New York Times for a story published Friday saying Cohen is likely to cooperate with federal investigators on work he did for the president. In response to claims in the Times' article that Cohen may no longer have any loyalty for a man who treated him "like garbage," Trump on Saturday praised Cohen as a "fine person with a wonderful family." "Michael is a businessman for his own account/lawyer who I have always liked & respected," Trump wrote. "Most people will flip if the government lets them out of trouble, even if it means lying or making up stories. Sorry, I don't see Michael doing that despite the horrible Witch Hunt and the dishonest media!"
One has to wonder who he's trying to convince here — Cohen, his followers, or himself. You know the moment that it becomes clear that Cohen is working with prosecutors, Trump will turn on him and immediately savage him as a horrible human being, that he knew it all along and he's the one who fired him. Or alternatively, that he was just some guy who hung around the office and got coffee now and then. That's always the Trump way — if you're on his side, you are the salt of the earth, the finest human being he's ever known; if you're not, you're Satan, Lex Luthor Hitler rolled into one.