Trump took office promising to "drain the swamp" in Washington, DC of the corrupt influence of lobbyists and politicians on the make, but he's done the exact opposite. EPA Administrator Scott Pruitt is practically the poster boy for such corruption at this point. A new report shows that the landlord who cut him a sweetheart deal on rent on a condo in DC was lobbying the EPA on behalf of a client at the same time.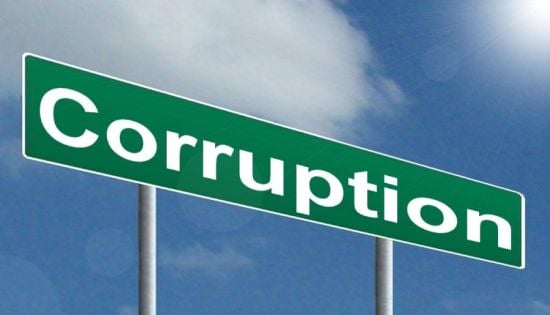 The prominent lobbyist whose wife rented a condominium to Environmental Protection Agency Administrator Scott Pruitt lobbied the agency while Pruitt was leading it, contrary to his and Pruitt's public denials that he had any business before the agency, according to a Friday filing by his firm.

The disclosure from the lobbying firm Williams & Jensen contradicts Pruitt's public statement last month that the lobbyist, J. Steven Hart, had no clients with business before the EPA, and came hours after Hart's resignation from the firm.

An EPA official acknowledged on Saturday that Pruitt had met with Hart, who attended a meeting with a former meat processing executive concerned about President Donald Trump's proposal to cut spending on a Chesapeake Bay cleanup program. But the official argued that the meeting didn't meet the definition of lobbying.
Riiiiiiiight. The New York Times last week took a deep dive into Pruitt's history in Oklahoma and found all kinds of red flags. Like the purchase of a $375,000 home when he had an income of less than $40,000 a year, secured with a mortgage by a "friend" who is now banned from all participation in the banking industry and now works for Pruitt at the EPA. Pruitt is up to his eyeballs in corruption.
So far, Trump is sticking with him. I think that likely has to do with wanting him around to take over at the DOJ when he fires Sessions because he knows Pruitt will do his bidding and fire Rosenstein and Mueller if he decides to do that.