The Washington Post reports that Trump's new attorney, Rudy Giuliani, met with Special Counsel Robert Mueller to reopen the negotiations over whether Trump will agree to testify in the investigation. But he told Mueller that Trump was very resistant to doing so.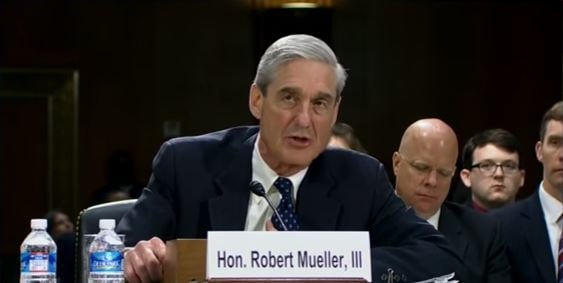 Rudolph W. Giuliani, President Trump's new personal lawyer dealing with the ongoing probe into Russian interference in the 2016 election, met with special counsel Robert S. Mueller III on Tuesday to reopen negotiations for a presidential interview, ­according to three people familiar with the talks.

Giuliani, who joined Trump's legal team last week, conveyed the ongoing resistance of Trump and his advisers to an interview with federal investigators, but did not rule out the possibility, the people said, adding that Giuliani pressed Mueller for clarity on when the probe is expected to end.

In response, Mueller reiterated that he would like a chance to ask Trump questions about steps he took during the transition and early months of his administration, the people said. The special counsel emphasized, as he did in conversations in March with Trump's team, that an interview is essential for investigators to understand Trump's intent in making key decisions as they seek to wrap up the portion of the probe focused on potential obstruction of justice…

Still, Trump remains "extremely opposed" to granting Mueller an interview, according to one close adviser — setting up a potential high-stakes legal battle between the White House and the special counsel, who could ultimately seek to try to subpoena the president.
He wasn't opposed at all until the warrant was served on Michael Cohen. He said he would happily testify for Mueller, "100%" and said he was looking forward to it. But now he's stamping his feet and balling up his little hands into fists and throwing a tantrum. I don't understand why Mueller isn't playing hardball at this point. If he subpoenas Trump to testify, he has all the leverage. The courts will almost certainly rule in his favor, Trump will again look like he's trying to prevent the truth from coming out and it will only drag out the investigation longer when Trump is trying to get it wrapped up quickly and the Republicans are really hoping it will end before the midterms. Mueller holds all the cards here and he needs to play them.