In the United States, a business cannot discriminate against someone — that is, refuse service to them — on the basis of religion. A man in New York who was refused service in a bar because he was wearing a Trump MAGA hat sued, claiming that his hat was part of his religious beliefs. The court rejected that argument.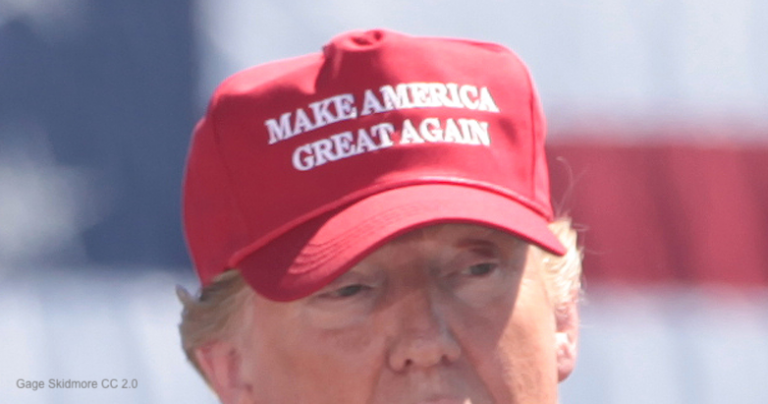 "Anyone who supports Trump — or believes in what you believe — is not welcome here! And you need to leave right now because we won't serve you!" Piatek claims the staff of The Happiest Hour on West 10th Street told him after he and his pals complained about the rude service they were getting from a bartender.

So he sued in Manhattan Supreme Court, claiming the incident "offended his sense of being American."

But on Wednesday, when the bar's lawyer, Elizabeth Conway, pointed out that only religious, and not political, beliefs are protected under state and city discrimination laws, saying, "supporting Trump is not a religion" — Piatek pivoted.

"The purpose of the hat is that he wore it because he was visiting the 9/11 Memorial," his attorney Paul Liggieri told Justice David Cohen in court Wednesday.

"He was paying spiritual tribute to the victims of 9/11. The Make American Great Again hat was part of his spiritual belief," Liggieri claimed. Piatek and his pals had, in fact, visited the memorial before the bar.

"Rather than remove his hat, instead he held true to his spiritual belief and was forced from the bar," Liggieri said.
The judge asked him how many others were a part of this "spiritual belief" and the lawyer agreed that it was a "creed of one." Nope, sorry, the law doesn't work that way. You can't just declare any belief you have to be religious and therefore protected against discrimination. But it does raise one of the more interesting and complex questions involved not only in discrimination laws but in religious exemption laws as well: What is — and is not — a religious belief?
That's not as easy a question as it might seem on first blush. Philosophers have a difficult time creating a clear, coherent line of demarcation between religion and non-religion. Anthropologists, sociologists and philosophers use different definitions, some broad and some narrow. It can put a judge in a difficult situation, though not so much in this case. This one seems pretty clear and easy, but the same kinds of decisions inevitably have to be made in cases that are much closer than this one.