Larry Klayman, the dumbest lawyer in America not named Mat Staver, doesn't like Judge Kimba Wood, who is overseeing the case involving the seizure of material from Trump lawyer Michael Cohen. Since she gave Cohen what he asked for, a special master, I'm not sure why. But Klayman wants her (figuratively) sent to the guillotines after the revolution he imagines himself leading succeeds.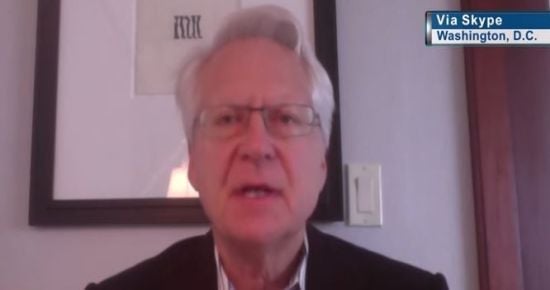 Klayman attacked judge Kimba Wood as a "joke" and a "hack" who has "had a number of illicit affairs, I think some of which while she was on the bench," asserting that "she appreciates [porn actress] Stormy Daniels because she's not that much different."

"This is a complete hack Clinton judge," Klayman said. "She wants to destroy the president and these hack judges, leftist judges that are on the bench right now, when the revolution happens—figuratively speaking—they should be the first taken to the guillotines."
Gee Larry, I can't imagine why judges keep sanctioning you and fining you when you talk about them like that. You should keep doing that, I'm sure it will help you continue your remarkable streak of incompetence on behalf of your clients going. Two thumbs up!