"You don't want a criminal attorney, you want a criminal attorney." That's the line from Breaking Bad, and it seems to have sprung to life in the body of Trump's personal attorney, Michael Cohen. Rolling Stone did an investigation that reveals Cohen's long history as an ambulance-chasing involvement with insurance scams run by — who else? — the Russian mafia, to which he has very close ties.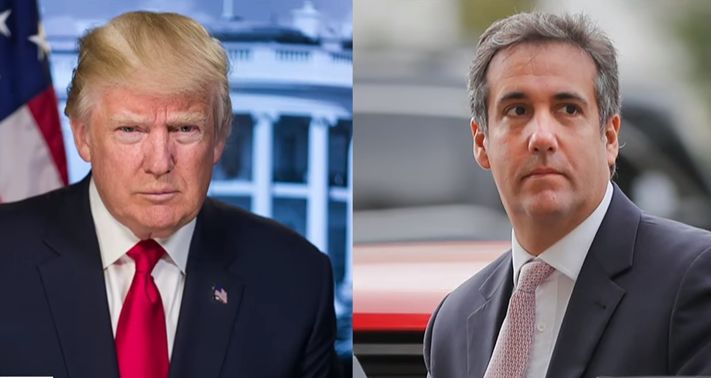 A Rolling Stone investigation found that Cohen represented numerous clients who were involved in deliberate, planned car crashes as part of an attempt to cheat insurance companies. Furthermore, investigations by insurers showed that several of Cohen's clients were affiliated with insurance fraud rings that repeatedly staged "accidents." And at least one person Cohen represented was indicted on criminal charges of insurance fraud while the lawsuit he had filed on her behalf was pending. Cohen also did legal work for a medical clinic whose principal was a doctor later convicted of insurance fraud for filing phony medical claims on purported "accident" victims. Taken together, a picture emerges that the personal attorney to the president of the United States was connected to a shadowy underworld of New York insurance fraud, a pervasive problem dominated by Russian organized crime that was costing the state's drivers an estimated $1 billion a year…

It's not clear how the "hundreds of different clients" Cohen represented found him. While many personal injury lawyers take out ads on TV or plaster their faces on highway billboards, Cohen kept a relatively low profile; one of the addresses he used on accident cases was a remote taxi garage in Long Island City, Queens, where he managed a fleet of yellow cabs with his Ukrainian-born business partner, Simon Garber. Investigations from the same period by insurers and the FBI found other lawyers worked within sophisticated insurance-fraud networks that could have been cooked up by Saul Goodman, the ethically compromised lawyer on the hit TV series Breaking Bad, though there is no evidence that Cohen ever knew that any of his clients were involved in these schemes. Some unethical lawyers paid "runners" or "steerers" who staged accidents or monitored the police radio, and then raced to the scene of a crash to drum up business before the ambulance arrived. Neighborhood medical clinics, often established for the sole purpose of billing insurance companies for unnecessary tests and medical services, would refer clients to lawyers in exchange for kickbacks. A 2006 report on auto insurance fraud by the New York Attorney General's office noted that "crooked lawyers are necessary to advance fraudulent lawsuits based on feigned injuries."…

Several investigations have also found that Russian organized criminals were behind what turned out to be massive insurance fraud operations. A sprawling investigation in Suffolk County, New York that indicted hundreds of people involved in more than 1,000 phony accidents in the early 2000s was known as "Operation BORIS" – an acronym for Big Organized Russian Insurance Scam. The frauds have only grown in subsequent years. A 2012 investigation by the FBI found a Russian organized crime ring (which involved three attorneys) was behind a $275 million auto insurance fraud ring, the largest in history. (One of the defendants in that case, Michael Barukhin, moved into a Trump-branded tower in Sunny Isles Beach, Florida while his case was pending.) "Back in the Soviet days, ripping off the government may have been the single largest industry outside the military in the entire country," says James Quiggle of the Coalition Against Insurance Fraud, a not-for-profit group funded by insurers. "What developed was an entire generation of hoods with very good criminal skills."
So here we have a guy who grew up with the highest-ranking members of the Russian mafia, who operated out of his uncle's nightclub, which he also owned a piece of until just a couple years ago. He had hundreds of clients involved in insurance claims, a great many of whom were committing fraud as part of a larger con run by the Russian mafia, in which he has close associates. Could anyone seriously believe that he wasn't in on the deal? You'd have to be incredibly naive to believe that.
And you have to wonder if the materials seized by the FBI from Cohen relate to this issue. If he has anything in those files that indicate he knew about the scam, that clearly falls within the crime/fraud exception to attorney-client privilege. If they find any such evidence, not only does he get charged with fraud, he also gets disbarred and can never practice law again. His whole world would come crumbling down. And even though the investigation into him is not being done by Mueller but by the Southern District of New York, it could still be used as leverage on Cohen to flip on Trump. This is so much fun to watch.