Leave it to first class crackpot Liz Crokin to make me literally laugh out loud at the screen. Now that Kanye West has said something nice about Donald Trump — and, presumably, about slavery — she has declared that he has also been "anointed" by God and anyone who criticizes will suffer God's wrath: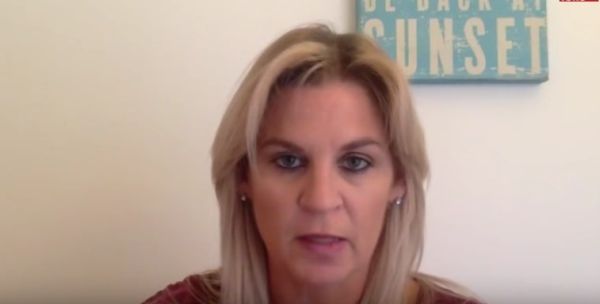 Kanye West is anointed by God just like President Trump. People who try to destroy him will be met with a curse too. The Kanye Curse!

— LIZ ThesePeopleRSick (@LizCrokin) May 3, 2018
How can we tell who is "anointed" and who is not? Is there some sort of certification? Do they have to go through some kind of training? Is there a graduation ceremony? Surely it can't be left up to random wingnuts on Twitter to determine who is and is not "anointed," is it? Of course it is. Who else would use such language? Who else would display such overwhelming confidence while declaring something so meaningless? Only those who claim to speak for God.