Patrick Little, one of several openly neo-Nazi candidates running as Republicans around the country — he's challenging Dianne Feinstein for her Senate seat — went on David Duke's show and delivered a hideously anti-Semitic diatribe urging Trump to "name the Jew" to break their conspiratorial hold on power.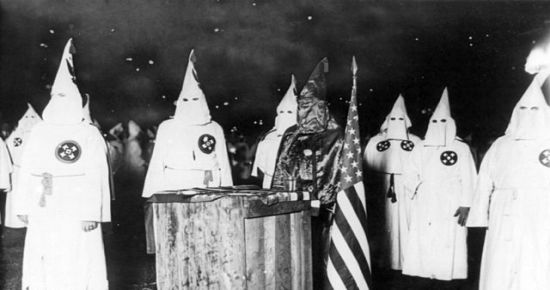 "This chutzpah, this audacity—it's psychopathic levels of audacity—and everything that Trump promised, these Jewish supremacists are preventing him from delivering and taking away when he has delivered. Whether they do it through the judiciary—J-E-W-diciary—or through their control of the Congress through AIPAC, the largest lobby, it's a Jewish lobby, in Washington."

Little said that in his campaign he wants to "not only offer what Trump was offering, but more." He said he hoped to do that by "not just dealing with the issues facing the working class in this country, facing whites in this country, but also dealing with the root of all of the problems these different people are facing."

"The root of all of our problems is a Zionist Jewish-supremacist lobby and if Trump had just on day one when he occupied the White House say, 'OK, it's time to remove the lobby for a foreign government from our country so we can put America first and make America great again,' I think that would have been the winning strategy," Little said.

He added that he's convinced that Trump is "aware of the Jewish question," referring to the anti-Semitic conspiracy theory that Little has built his beliefs on, and suggested that if other presidents like Richard Nixon had decided to "name the Jew" when they were under scrutiny, America might have "liberated ourselves."
In response, Duke said he held out hope that Trump "might still do that or that "we can convince him of that." The primary in California is June 5th, but California has an odd system. Their primaries are a modified open system where the top two vote getters go on the general election ballot regardless of party. The most recent polling done, by Survey USA, shows that Feinstein will get in to that final two easily, as one would expect of the incumbent Democrat in a California election. But a poll in the last week of April showed that Little was in second place with 18%, which was 10% higher than any other candidate other than Feinstein.
One would hope that increasing media attention to his neo-Nazi views would have a big effect on that over the last few weeks of the campaign, but that remains to be seen. The SurveyUSA poll is the last one that was done, as far as I can tell.