Associated Press reporter Seth Hettena is the author of the new book Trump/Russia: A Definitive History, which documents the decades-long relationship between Donald Trump and Russian organized crime, which has helped finance many of his development projects and bought up his properties, often at higher-than-market prices. He did an interview on MSNBC about those ties.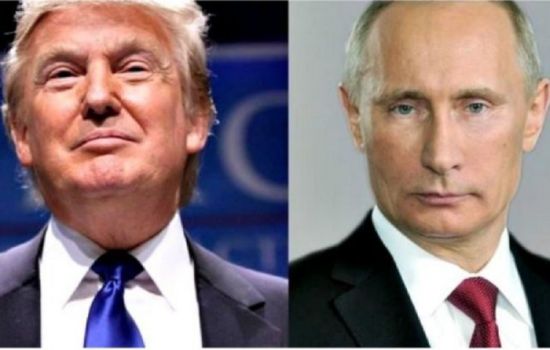 "You have relationships with Russia — between Trump and people around him — that go back decades," Hettena noted. "When we look at that, what we see is this isn't a new development here, that these are relationships that go back to the 1980s even."

Witt wondered if the entire scandal came down to money.

"It's about money, but it's about Russian criminal money, specifically," Hettena clarified. "What happened, is in the 80s there was a group of Russian criminals here in New York that were running a really lucrative gas tax scam, they had so much money they didn't know what to do with it."

"The interesting thing is Donald Trump found them, and got them to invest in Trump Tower and they wound up buying a block of units for a little less than $6 million," he continued.

"That was Trump's introduction into this world of Russian criminal money," Hettena argued. "It continued in Trump Tower, it continued in his casinos, it continued into development projects, right up until the present day."
And his attorney, Michael Cohen, literally grew up in a family that worked with Russian organized crime in New York. In fact, he had an ownership stake in a business his uncle owned that was the headquarters for the Russian mob in New York for decades. He only sold off that stake a couple years ago. Hettena says that's how Cohen got an in with Trump in the first place, through their mutual business associates in that community.
And this wasn't just in New York. One study found that Russian oligarchs — read: organized crime bosses; there is no such distinction in Russia — had spent nearly $100 million to buy up properties in Trump towers in South Florida alone. And in 2008, one Russian billionaire paid Trump $95 million for a Palm Beach mansion that Trump had only paid $41 million only four years earlier. That sale took place in 2008, just after Trump had emerged from one of his many bankruptcies and was having trouble finding banks that would lend him money.
This has all the telltale signs of a classic money laundering scheme. And you can bet that Mueller is following up on all of this.