When Benjamin Netanyahu put on his little dog-and-pony show about Iran lying about its nuclear weapons program a couple weeks ago, it was obvious that this was orchestrated to gain support for Trump pulling out of the Iran nuclear agreement. But let's talk about the shameless hypocrisy of that whole display.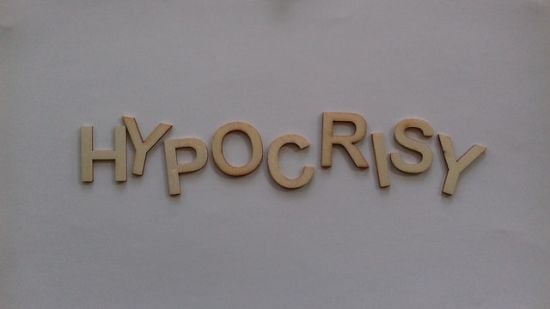 First of all, he provided no evidence at all that Iran is not in compliance with that agreement (the JCPOA). What he did provide evidence of was that, prior to the negotiations that led to it, Iran had claimed it didn't have a program to develop nuclear weapons. That was just a big nothing burger. Every country that has ever developed nuclear weapons has initially denied having such a program, including the United States (the Manhattan Project was classified top secret, for obvious reasons). That has nothing at all to do with whether they are in compliance with the JCPOA.
But that's just the beginning. You know what country actually has nuclear weapons but refuses to admit it? Israel, of course. They've had them for the last half century. Everyone knows it. The Pentagon was forced to admit it three years ago, but Israel still never has. So if lying about a nuclear weapons development program initially means you can't trust Iran, what does the denial of having an entire arsenal of working nuclear weapons mean about Israel? Let's be consistent here.
But it's even worse than that. Israel is one of only four countries in the entire world that has refused to sign the Nuclear Non-Proliferation Treaty, along with Pakistan, India and South Sudan (North Korea initially signed it, then withdrew from it in 2003 when it began to try to make their own nukes). So again, what does this say about Israel if it says something about Iran? It's all so utterly shameless, but absolutely predictable for both Netanyahu and Trump (who quickly seized on Israel's dishonest and hypocritical display to justify his decision to withdraw from the agreement).