Put that Nobel Peace Prize on hold for a while, kids, because as I predicted from the moment this began, the diplomatic talks to bring peace to the Korean peninsula and an end to the North Korean nuclear weapons program are going up in flames.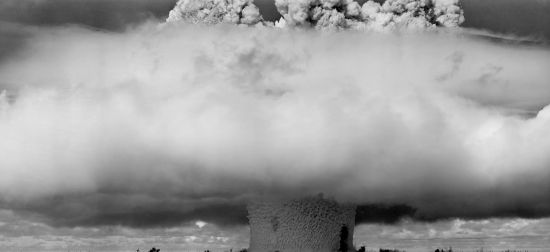 North Korea is rapidly moving the goal posts for next month's summit between leader Kim Jong Un and President Trump, saying the United States must stop insisting it "unilaterally" abandon its nuclear program and stop talking about a Libya-style solution to the standoff…

If the Trump administration approaches the summit "with sincerity" for improved relations, "it will receive a deserved response from us," Kim Gye Gwan, now vice foreign minister, said in a statement carried by the North's official Korean Central News Agency on Wednesday.

"However, if the U.S. is trying to drive us into a corner to force our unilateral nuclear abandonment, we will no longer be interested in such dialogue and cannot but reconsider our proceeding to the DPRK-U.S. summit," he said, using the abbreviation for North Korea's official name. He also questioned the sequencing of denuclearization first, compensation second.
That Libya-style solution they're referring to comes directly from John Bolton:
Trump and his top aides, including Secretary of State Mike Pompeo and national security adviser John Bolton, have repeatedly said that the United States wants the "complete verifiable irreversible denuclearization of North Korea" — a high standard that Pyongyang has previously balked at.

Bolton, known for his sharply hawkish views, has said that North Korea must commit to a disarmament similar to "Libya 2004." He was undersecretary of state for arms control in 2004, when Libyan leader Moammar Gaddafi agreed to give up its nuclear program in return for sanctions relief.

g model for North Korea. Seven years after surrendering his nuclear program, Gaddafi was overthrown, then brutally killed by opponents of his regime…

"This is not an expression of intention to address the issue through dialogue. It is essentially a manifestation of awfully sinister move[s] to impose on our dignified state the destiny of Libya or Iraq, which had been collapsed due to the yielding of their countries to big powers," Kim Gye Gwan said.
And therein lies the problem. Think about this from Kim Jong-Un's perspective. The model that Bolton, Pompeo and Trump have offered them for these negotiations is a model that resulted in Gaddafi being deposed from office, with the help of American cruise missiles, and then murdered. Why would he think that was a good model? Why would he want to do that? We could have offered an entirely different path, of course. We could have offered the path of Iran, where an agreement was signed to eliminate their nuclear weapons program in exchange for lifting the sanctions and thus helping their economy and their entire country.
Of course, we could have offered that and now no longer can because Trump reneged on that agreement and violated it. So again, from Kim's perspective, why would he trust us in any negotiations? I wouldn't. Would you? We can't trust him either, of course, and that's why this was never going to work from the get go. Both countries are run by clueless juveniles who bluster and posture but are utterly incapable of being rational and thoughtful. Two hopelessly irrational people — make that three, counting Bolton — cannot reach a reasoned, intelligent diplomatic solution to this or any other problem.
And this is why I did nothing but point and laugh at anyone who thought this was going to succeed. And because I know the history here, starting with Kim's grandfather, and saw the familiar pattern being followed. Those who ignore history are forced to relive it, the old saying goes; those who don't are still forced to watch other people do the same things over and over again and expect a different result.