Here's where two aspects of the various investigations around Trump and his people intersect. Politico reports that Mueller is investigating an arrangement between Michael Cohen and a Ukrainian politician, Andrii Artemenko, to broker a "peace deal" that would end with the lifting of sanctions against Russia.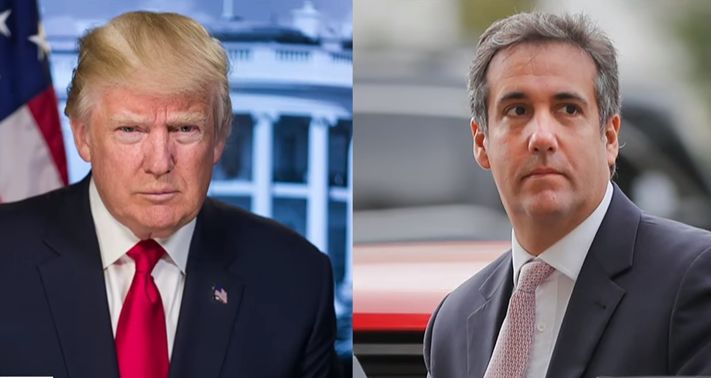 In total, Artemenko said, he was presented with a list of more than 140 questions and is now scheduled to appear under oath before a grand jury on June 1.

Artemenko has become a figure of interest in Mueller's Russia probe because of his attempts to back-channel a deal to President Donald Trump that would have had his administration drop sanctions against Russia imposed by the Obama White House. In exchange, the Kremlin would have withdrawn its troops from Eastern Ukraine, while a referendum would be held in the country on whether Crimea — the Ukrainian territory Moscow seized in 2014 — would be leased to Russia for 50 or 100 years.

Artemenko has drawn additional scrutiny because he attempted to shuttle this plan to the White House via two Trump associates now of interest to investigators — Trump business associate Felix Sater and Michael Cohen, the president's personal lawyer. The plan also may have ultimately ended up on the desk of then-national security adviser Michael Flynn, who has since pleaded guilty to lying to the FBI about his conversations with Russian officials.
I've said all along that the key to this entire thing, the reason why Putin wanted Trump to win the election so badly, is because he believed he could get Trump to lift the sanctions, particularly the ones on the Russian oil industry, which is costing Putin personally billions and billions of dollars (I've seen estimates over $100 billion). And at the same time this was going on, Michael Flynn was talking to Russian Ambassador Sergei Kislyak about getting those sanctions lifted as well, calls that Flynn lied to the FBI about. And then there were all the meetings that Jared Kushner lied about. And the ones Jeff Sessions lied about.
But bear in mind that Cohen was not part of the administration. He has and had no job in the White House, he was Trump's personal attorney and an attorney for the Trump Organization. Artemenko also worked with Felix Sater, a Russian-born businessman who was close to Trump, to get this "peace plan" to the White House and get it done. If there is any evidence of money changing hands among any of those people, this could all blow up yoooge.