And here's yet another story about how Saudi Arabia and the United Arab Emirates sought influence over Donald Trump before and after he took office. This time it isn't Michael Cohen, it was George Nader and Elliott Broidy, former vice chair of the Republican fundraising committee (as was Cohen).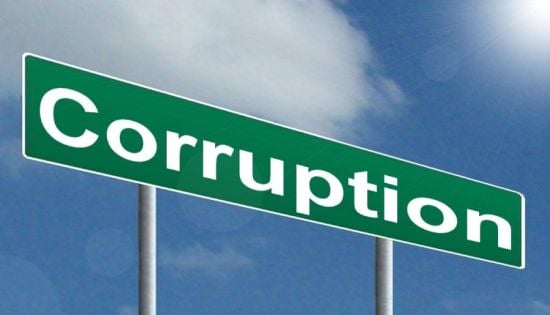 Broidy and his business partner, Lebanese-American George Nader, pitched themselves to the crown princes as a backchannel to the White House, passing the princes' praise — and messaging — straight to the president's ears.

Now, in December 2017, Broidy was ready to be rewarded for all his hard work.

It was time to cash in.

In return for pushing anti-Qatar policies at the highest levels of America's government, Broidy and Nader expected huge consulting contracts from Saudi Arabia and the UAE, according to an Associated Press investigation based on interviews with more than two dozen people and hundreds of pages of leaked emails between the two men. The emails reviewed by the AP included work summaries and contracting documents and proposals.

The AP has previously reported that Broidy and Nader sought to get an anti-Qatar bill through Congress while obscuring the source of the money behind their influence campaign. A new cache of emails obtained by the AP reveals an ambitious, secretive lobbying effort to isolate Qatar and undermine the Pentagon's longstanding relationship with the Gulf country.
Whether any money ever changed hands or not — and there were at least two meetings between Trump and officials from those countries arranged as a result of this — they clearly did influence Trump, who has made a dramatic shift in Middle East policy to punish and isolate Qatar, which was the goal of the Saudis and the UAE. According to the article, the leaked emails and documents clearly show them talking about the "lobbying contract" they were preparing for those countries, but in order to do that they would have to register as agents of a foreign power, something neither of them did. Nader is already a cooperating witness. If they can make the charge of failing to register stick, that's up to 5 years in prison, which would be enough to make Broidy flip too, I'm betting.
One thing has become very clear: Even before Trump was elected, but especially from that point on, it was a free for all among anyone close to him to sell their access to him to the highest bidder. You had Kushner's family going to China and soliciting business partnerships on the basis of Jared being Trump's top adviser. You had Cohen, Broidy, Nader and others sending messages to every big company and half the countries in the world bluntly telling them to pay them and they can get them in front of Trump. He not only isn't draining the swamp, it's overflowing.