Let me start with a disclaimer: This story comes from the Daily Mail and has not yet been confirmed by a more reputable news source. The Daily Mail is not generally a reliable news outlet, but they say they have a source that gave them this information. Take it with a grain of salt until it's confirmed by a more reputable outlet. The source told them that Michael Cohen asked an official from Qatar who controls the sovereign wealth fund of that country for millions of dollars to pass to members of the Trump family.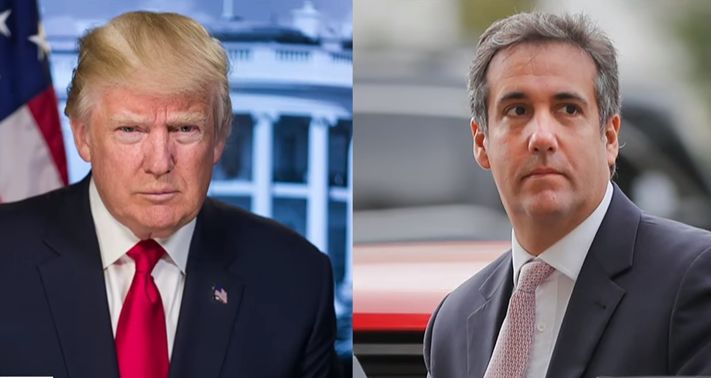 Donald Trump's lawyer, Michael Cohen, is facing claims he asked a Middle Eastern official for millions of dollars to give to 'Trump family members' in a meeting at Trump Tower weeks after the president's election victory, DailyMail.com can reveal.

Cohen is alleged to have asked Ahmed Al-Rumaihi, a former diplomat in charge of a $100bn Qatari investment fund, to send 'millions' through him to Trump family members. A source told DailyMail.com that the Qatari said he refused.

Al-Rumaihi on Tuesday issued a statement agreeing that he was at Trump Tower and a source with knowledge of the daysaid that Cohen had 'popped in' briefly to a meeting. Photographs show that he was part of a group greeted by Cohen, who went up in an elevator with them.

DailyMail.com can disclose that the group also included Qatar's foreign minister Mohammed bin Abdulrahman Al Thani.

The claims of a demand for 'millions' were made by a senior Kuwaiti government source close to Al-Rumaihi.
If this story is true, this is a massive story for several reasons. First, remember that Qatar is the country that Jared Kushner's family approached for financing of their troubled 666 building and that investment would have come from this same sovereign wealth fund controlled by the Qatari official who was allegedly in this meeting. Second, after taking office Trump and Kushner pulled off a radical shift in policy in the Middle East, tilting toward Saudi Arabia and the United Arab Emirates, and supporting their blockade of Qatar. Could that be punishment for refusing to give the money, either to the Kushner or Trump families?
And then there's the criminal aspect of this. It's a blatant criminal act to solicit bribes for government officials, and while Cohen was not actually working for the government, if it's true that he said he would pass that money on, you have a clear case for conspiracy here. Again, this has not yet been confirmed, but if it turns out to be true — and you can bet Mueller or the Southern District of New York is investigating it — the ante just got upped in a huge way for both Cohen and Trump.