The noose is tightening. One of Michael Cohen's business partners, a Russian kingpin in the incredibly corrupt NYC taxi business, has reached a plea deal to cooperate in Cohen's prosecution, in exchange for a much lighter sentence than he would otherwise have received.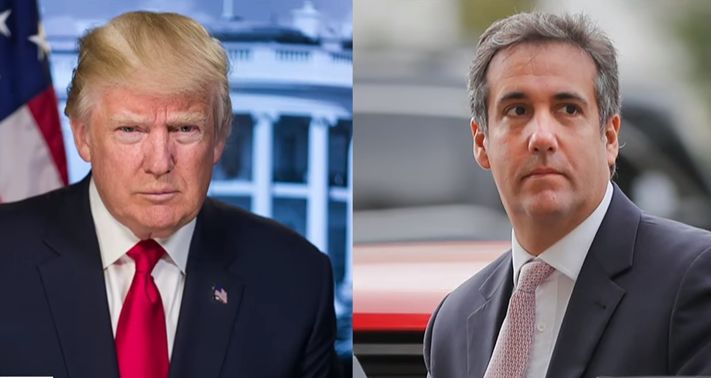 A significant business partner of Michael D. Cohen, President Trump's personal lawyer, has quietly agreed to cooperate with the government as a potential witness, a development that could be used as leverage to pressure Mr. Cohen to work with the special counsel examining Russian interference in the 2016 presidential election.

Under the agreement, the partner, Evgeny A. Freidman, a Russian immigrant who is known as the Taxi King, will avoid jail time, and will assist government prosecutors in state or federal investigations, according to a person briefed on the matter…

Mr. Trump's lawyers have been resigned to the strong possibility that the investigation of Mr. Cohen's businesses could lead him to cooperate with federal prosecutors.

That likelihood could become greater with a business partner of Mr. Cohen's cooperating with law enforcement.

Mr. Freidman has been Mr. Cohen's partner in the taxi business for years, managing cabs for him even after New York City regulators barred Mr. Freidman last year from continuing to manage medallions.
Freidman was initially charged with multiple felonies, each carrying a maximum 25 year sentence. Under the deal, he pleaded guilty to one count of tax evasion of $50,000 (the actual total is more than $5 million) and gets probation. That's one hell of a plea deal and that almost certainly means that what he has turned over to prosecutors from the Southern District of New York against Cohen is incredibly valuable and incriminating. Cohen is going to prison, probably for a very long time, unless he agrees to flip on Trump. The pressure is building enormously on him to do so. And that's how you bring down a mafia boss, which is essentially what Trump is.