Already rebuffed by Qatar, which may have played a role in a strong shift in American policy toward that country, Jared Kushner's company is now seeking a $100 million investment from a fund controlled by those same two Saudi and Emirati princes who are implicated in helping get Trump elected and paying money to those close to him for influence.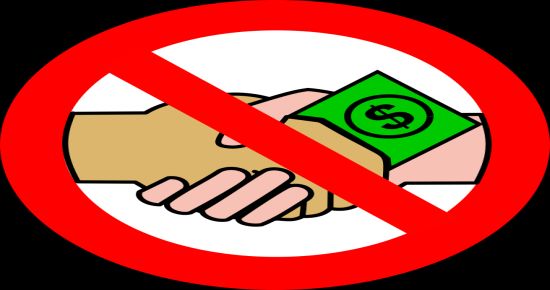 This time it isn't the family Kushner company, the one that owns the 666 building, it's a start up company launched by Jared and his brother, called Cadre. And Kushner has not divested a single dollar from that company, so any investment in it benefits him directly.
Cadre, a real estate technology startup co-founded and partly owned by White House senior adviser Jared Kushner, is discussing an investment of at least $100 million from a private fund that receives much of its capital from the governments of Saudi Arabia and the United Arab Emirates, according to people familiar with the discussions.

A top executive of Cadre, the people said, has met privately in recent months with representatives of the SoftBank Vision Fund, a technology investment vehicle that gets almost half of its $100 billion from the Saudi government's Public Investment Fund. The United Arab Emirates has put at least $15 billion into the Vision Fund through its sovereign wealth fund as well.

Kushner doesn't play an active role in Cadre's operations, company officials say when asked about the president's son-in-law. But he hasn't divested his Cadre stake, valued at $5 million to $25 million on his most recent financial disclosure form.
This is why we have ethics laws. This is why we require those in high government positions to divest themselves and put their money into a blind trust, so they don't know what decisions they make might affect their bottom line. Trump and Kushner have refused to do that, which has set up massive conflicts of interest. And remember, Republicans have screamed about corruption on the part of Hillary Clinton over donations made to a charitable foundation that is doing a great deal of good in the world, one that she draws no income from. But here we have a president and his top adviser benefiting directly from the decisions they make, with their full knowledge of those effects. Not a peep from Republicans.
The opportunities for quid pro quo — that's a Latin phrase that means "screw you, I'm in it for me, not the American people" — are endless and it's becoming more and more clear that this quid has already quod, perhaps multiple times in situations just involving Saudi Arabia and the UAE.