The story of how Saudi and Emirati princes worked through Elliott Broidy and George Nader to both help get Trump elected and then influence his Middle East policy in their favor continues to get bigger. Vanity Fair reports that while the princes flattered Jared Kushner to Trump, they eviscerated him in private.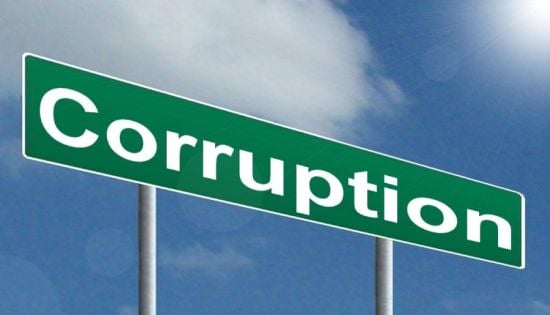 In the run-up to the initial meeting, Nader told Broidy the princes "are counting on you to relate [their position] blunt and straight," and advised him to make sure to "take advantage of this priceless asset," i.e. the president of the United States. When the two met in the Oval Office, Broidy reportedly passed "messages to the president from the two princes" relaying their interest in working together. So when Trump announced his support for the U.A.E.- and Saudi-led blockade of Qatar, Broidy and Nader were reportedly ecstatic—as were M.B.Z. and M.B.S., as the two princes are known. As Broidy reportedly told Trump during a December 2 meeting, the crown princes were "most favorably impressed by his leadership," and offered to assist with the Middle East peace plan being devised by First Son-in-Law Jared Kushner. Kushner, after all, had reportedly developed a close relationship with M.B.S. when he took a last-minute trip to Riyadh in October—just weeks before the blockade—during which the two men apparently "stayed up until nearly 4 A.M. several nights, swapping stories and planning strategy."…

Naturally, as the A.P. notes, Broidy did not share Nader's true opinion of Kushner with the president, which was—is?—that he's a total moron.

"You have to hear in private my Brother what Principals"—presumably M.B.S. and M.B.Z.—"think of 'Clown prince's' efforts and his plan!" Nader, who was convicted in 2003 on 10 counts of sexually abusing minors, wrote to Broidy, who had been convicted in 2009 of bribing public officials. "Nobody would even waste cup of coffee on him if it wasn't for who he is married to."…

M.B.Z., too, was eager to take advantage of the "Clown Prince," reportedly claiming in private to have requested that Kushner convince Trump to fire former Secretary of State Rex Tillerson, having used "everything in [his] power to make Kushner pass on the message that Tillerson need[ed] to be removed." Once the deal was done, a source closed to the Emirati ruler said the prince had been "gloating to every member in the Gulf ruling families that he was the mastermind behind firing Tillerson."
This may actually end up being bigger than the Russia aspect when it comes to foreign influence. The evidence here is about as clear as it could be that these princes helped get Trump elected and they gave money to those close to Trump to influence him on our policies in the Middle East, which have also clearly shifted in the direction they wanted. The corruption could hardly be more obvious.