The case for selling influence by Trump lawyer Michael Cohen just keeps getting stronger. The BBC reports that Cohen was paid $400,000 by the Ukrainian government to arrange a meeting between that country's president, Petro Poroshenko, and Trump. And he did. And then Ukraine stopped cooperating with the Mueller investigation into Paul Manafort.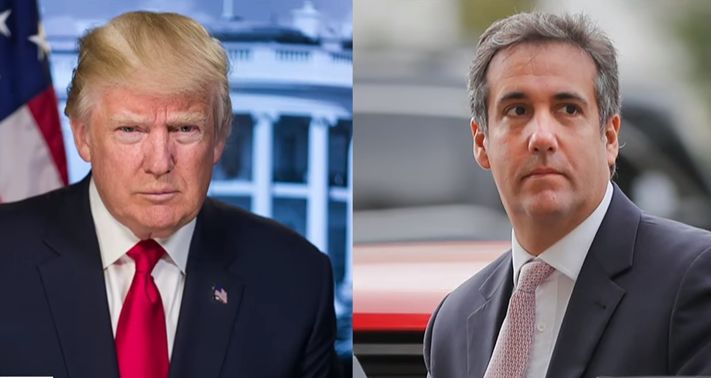 A high-ranking Ukrainian intelligence officer in Mr Poroshenko's administration described what happened before the visit to the White House.

Mr Cohen was brought in, he said, because Ukraine's registered lobbyists and embassy in Washington DC could get Mr Poroshenko little more than a brief photo-op with Mr Trump. Mr Poroshenko needed something that could be portrayed as "talks".

This senior official's account is as follows – Mr Poroshenko decided to establish a back channel to Mr Trump. The task was given to a former aide, who asked a loyal Ukrainian MP for help.

He in turn used personal contacts who attended a Jewish charity in New York state, Chabad of Port Washington. (A spokeman for the Chabad has asked us to make clear that officials there were not involved.)

This eventually led to Michael Cohen, the president's lawyer and trusted fixer. Mr Cohen was paid $400,000…

A week after Mr Poroshenko returned home to Kiev, Ukraine's National Anti Corruption Bureau announced that it was no longer investigating Mr Manafort.
And once again, you know that Mueller's people have all of this information and much more than is publicly known, including all of the relevant banking information. Michael Avenatti is also cited in the article as saying that the Suspicious Activity Reports from Cohen's bank show money transferred from Ukrainian sources into his account. That's a pretty big smoking gun. Cohen is going to go to jail for a very long time unless he cuts a deal. That much has become crystal clear.