Jemele Hill, the sports journalist who works for ESPN and got in some trouble for calling Trump a white supremacist, was the topic of conversation on Fox and Friends. The guest was Lawrence Jones, one of a handful of black wingnuts that conservatives use as human shields against accusations of racism. And he flat out lied: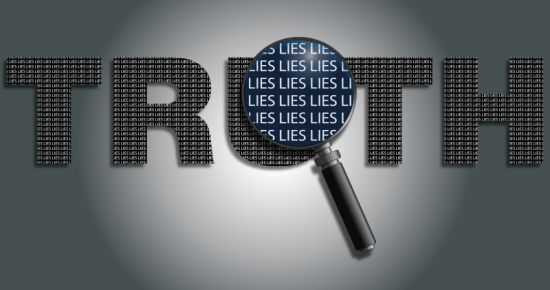 BRIAN KILMEADE (CO-HOST): Lawrence, I always thought journalists broke stories. She has commentary. Whether you agree with it or not, that's a brand new nuance to that category.

LAWRENCE JONES (CAMPUSREFORM.ORG): Yeah, the bottom line is that she's unemployed from hosting her own TV show. This is not something we should be promoting. At the end of the day, I want people that look like me, people that looked up to her, to have someone on TV that is going to — forever show them that they can do it. Now she can't do that. Now she's unemployed. The National Black Association of Journalism (sic) is literally saying now, "we're going to applaud unemployment," and that's not something I stand for.

STEVE DOOCY (CO-HOST): Well, when I was in journalism school it was all about just the facts, but now apparently journalism looks a lot like activism. And sometimes you watch the briefing at the White House, there are a lot of activists in there.

JONES: And apparently activism is starting to pay more too, because they continue to keep their jobs.

…

AINSLEY EARHARDT (CO-HOST): National Black Association of Journalists, they released this statement, they said, "She uses her platform to address national, social and cultural issues, in addition to sports. Hill nearly broke the internet last year when she criticized President Donald Trump."

JONES: Oh, you mean that platform that she no longer has?

…

JONES: I want to, if I had a little girl, to say, hey, if she wanted to go into sports, she could look up to Jemele. Well, there is no Jemele anymore.
Yes, actually, there is. She is not unemployed. She wasn't even fired. She still works for ESPN. They did cancel one show she was on, the 6pm Sportscenter she did with Michael Smith, but she says that was at her request because she wanted to return to her roots as a writer and pull back on being an on-air personality. She now writes for ESPN's sub-site The Undefeated, which focuses on the intersection of sports and race. She was very public about all of this:
"I started at ESPN 11 years ago as a columnist and while I have worn many hats in the time since, my true love always has been writing, reporting and commentary," she stated. "While I have grown in every way imaginable this last year on the 6 p.m. 'SportsCenter,' deep down I knew it wasn't my calling. I approached [ESPN executive vice president] Connor Schell recently and asked if they would consider rethinking my role. And as has been the case throughout my 11 years at this company, ESPN graciously worked with me to determine the best way for me to continue to do meaningful work.

"My first choice was to work with the Undefeated, a site that covers the intersection of race, African American culture and sports in creative and compelling ways."
Jones doesn't care, of course, nor do the drooling halfwits on Fox and Friends. It's just another opportunity to attack and lie about a black woman and, like their hero Trump, whether what they say is true or not never even enters their mind.