A reporter asked Sen. Ted Cruz if he agrees with Donald Trump's claim that he could pardon himself to get out from under any possible criminal indictment by Robert Mueller. Cruz paused a full 18 awkward seconds before totally bailing on answering it, saying he hadn't studied it so he'll "withhold judgment" on it.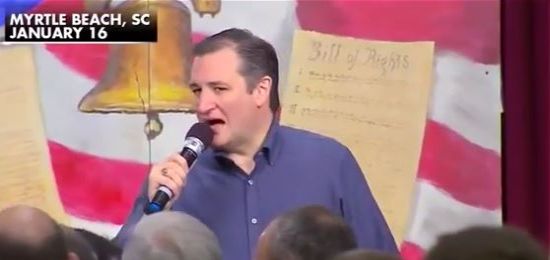 Alright, folks. Here's the audio pic.twitter.com/3UhsX3f8Jh

— Haley Byrd (@byrdinator) June 4, 2018
The reporter, Haley Byrd, said they walked down the hall that whole time in an awkward silence until another reporter prodded him to answer the question he was asked. Then he gave that non-answer. We can only hope that one day Cruz can take time out from his busy schedule of being the Zodiac Killer to study the matter.