ABC News reports that former Trump attorney Michael Cohen is losing his attorneys over a dispute about legal fees and that he is on the verge of flipping on Trump and cutting a deal with prosecutors. This is the proverbial white whale for Mueller, the one who truly can bring Trump down, and Trump must be quaking in his Italian shoes right now.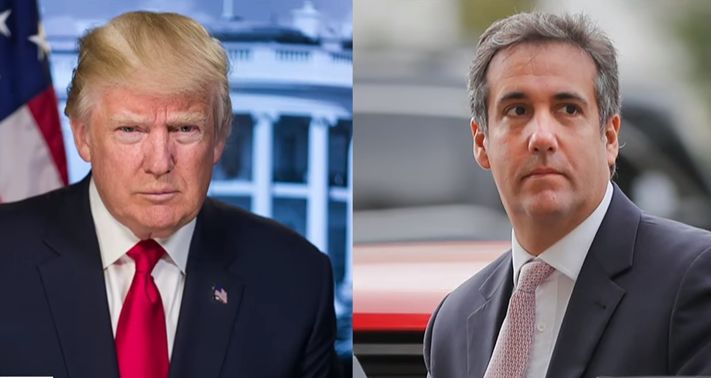 To date, Cohen has been represented by Stephen Ryan and Todd Harrison of the Washington and New York firm, McDermott, Will & Emery LLP, but a source representing this matter has disclosed to ABC News that they are not expected to represent him going forward. Ryan declined to comment.

A source familiar with the matter tells ABC News that among the reasons for Cohen's change in counsel is a fee dispute…

Cohen, who is under federal investigation now with no legal representation, is likely to cooperate with federal prosecutors in Manhattan, sources said. This development, which is believed to be imminent, will likely hit the White House, family members, staffers and counsels hard.
If this happens, it will almost certainly be the tipping point. Cohen was both his corporate and personal attorney for more than a decade. He knows where all the proverbial bodies are buried. And he recorded all or most of his conversations. The FBI has seized more than a million documents and recordings from him and very few have been ruled as being covered by attorney-client privilege, which almost certainly means that a whole lot of them fall under the crime/fraud exception and are direct evidence of criminal wrongdoing. If Cohen flips, Trump is toast.