One of the few really consistent things about Trump is his anti-immigrant rhetoric, fueled by his racism, But in terms of policy, he's been all over the board and late last week provided yet another example. Asked by Fox and Friends whether he would support a moderate immigration compromise bill worked on by House Republicans, he was unequivocal in saying no: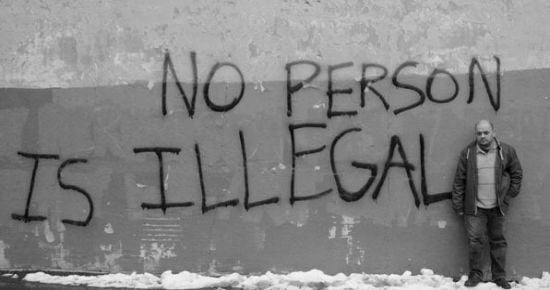 "I'm looking at both of them," Mr. Trump said when asked about the proposals during an impromptu interview on Fox News' "Fox & Friends," adding: "I certainly wouldn't sign the more moderate one."
The other bill is the more conservative one. Trump is set to meet with House Republicans on Tuesday to discuss both bills. But that's about as clear a statement as he could make — "I certainly wouldn't sign" the moderate bill, which would include provisions ending his policy of ripping children away from their parents when they cross the border and a codification of DACA for those who were brought here as children.
As happens so often in Trumpworld, the White House almost immediately tried to walk that back and say that, in fact, he would be happy to sign either bill if it passes:
The White House later put out a statement formally endorsing the measure.

"The president fully supports both the Goodlatte bill and the House leadership bill," said White House spokesman Raj Shah, adding that Mr. Trump would sign "either the Goodlatte or the leadership bills."
This isn't the first time this has happened. Remember that now-infamous televised meeting with Senate leaders from both parties, when Trump announced on national TV with the world watching that if they sent him a clean DACA bill, one that did nothing but codify the protections for those brought here as children put in place by Obama and gave them a path to citizenship, he would sign it. Everyone was shocked by this, including his own staff, which was trying like hell to use DACA as leverage to get more. But Trump can't stop his verbal diarrhea and he blurted out that the opposite.
Now they're doing the same thing with regard to the "zero tolerance policy" that took some 2000 children away from their parents in May alone. He wants to have it both ways. His own attorney general announced the new policy in a press conference, his chief of staff gave an interview defending the new policy, his chief policy adviser on immigration, Stephen Miller, says it was an easy decision for them to make — but Trump is also trying to blame Democrats for it, saying that he has no choice but to follow the law. That, of course, is a ridiculous lie.
He's not capable of thinking either logical or strategically for more than a few seconds at a time because he just loves the sound of his own voice and the more he talks, the more he contradicts himself.