According to the initial disclosures signed by everyone around Donald Trump who went from the campaign to the White House, not one of them ever met or spoke with anyone from Russia about anything during the campaign or the transition. We now know that there were, in fact, an astonishing number of such undisclosed meetings and conversations, including a new one just admitted to by Roger Stone: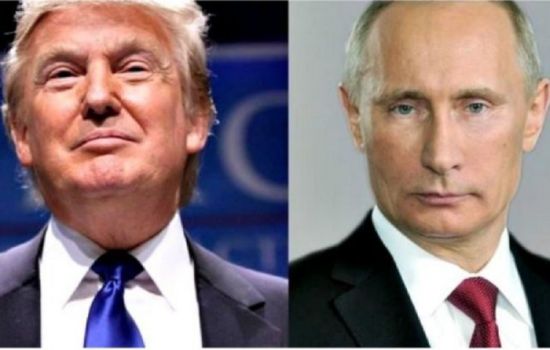 One day in late May 2016, Roger Stone — the political dark sorcerer and longtime confidant of Donald Trump — slipped into his Jaguar and headed out to meet a man with a "Make America Great Again" hat and a viscous Russian accent.

The man, who called himself Henry Greenberg, offered damaging information about Hillary Clinton, Trump's presumptive Democratic opponent in the upcoming presidential election, according to Stone, who spoke about the previously unreported incident in interviews with The Washington Post. Greenberg, who did not reveal the information he claimed to possess, wanted Trump to pay $2 million for the political dirt, Stone said.

"You don't understand Donald Trump," Stone recalled saying before rejecting the offer at a restaurant in the Russian-expat magnet of Sunny Isles, Fla. "He doesn't pay for anything."

Later, Stone got a text message from Michael Caputo, a Trump campaign communications official who'd arranged the meeting after Greenberg had approached Caputo's Russian-immigrant business partner.

"How crazy is the Russian?" Caputo wrote, according to a text message reviewed by The Post. Noting that Greenberg wanted "big" money, Stone replied, "waste of time."
So yet another meeting that was mysteriously — and conveniently — "forgotten" by those around Trump, one that relates directly to Russian interference in the election and their work to get Trump elected so they could manipulate him. We'll add that to the long — very long — list of such contacts by Donald Trump, Jr., Jared Kushner, Michael Flynn, Jeff Sessions and other Trump officials and associates, none of whom reported a single one of them when the law required them to do so.
In fact, they officially denied having any such meetings, sometimes under oath. And then it's proven that they happened, and they reluctantly admit that they had the meetings or phone calls, but it was just to talk about some innocuous issue like adoptions. And when that's proven false, they'll admit a bit more. What should be absolutely obvious and undeniable at this point is that they deliberately tried to hide all of these contacts, which means they must have a reason for wanting them hidden. It means they knew they were doing something wrong, possibly criminal, and didn't want to get caught doing it.