I am profoundly disappointed by the Supreme Court's decision — that is, non-decision — in Gill v Whitford, the case challenging the partisan gerrymandering in Wisconsin. Instead of ruling on the merits, they punted on it and sent it back to the lower courts for a new determination on whether the plaintiffs have standing to bring the suit.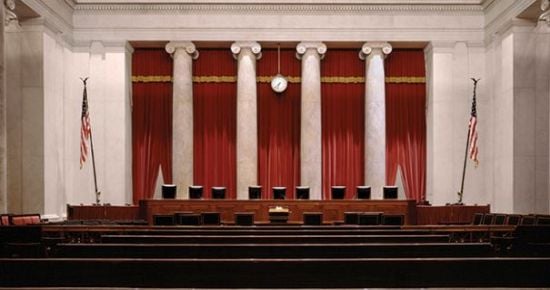 The Wisconsin case arose in the wake of the 2010 census, when Republicans – who controlled both the state's legislature and the governor's office – redrew the state's legislative maps, and the elections that followed yielded favorable results for the party: Republicans won 48.6 percent of the statewide vote in 2012, but gained 60 of the 99 seats in the state's assembly, while in 2014 they won 52 percent of the vote, giving them 63 seats. A federal court struck down the plan in 2016, explaining that it violated the U.S. Constitution because it was the product of partisan gerrymandering.

But today's ruling in the Wisconsin case focused on whether the challengers have a legal right to bring their lawsuit – known as "standing." The justices unanimously agreed that the challengers had not adequately demonstrated that they do have standing, and the court (although not unanimously) sent the case back to the lower court to allow the challengers to make that showing.
I've made no secret of the fact that I hate the court's standing doctrine, which is completely artificial and not mandated by the Constitution. It has become little more than a convenient excuse not to rule on important cases that vex the justices. If the voters in that state don't have standing to bring such a suit, who does? If the answer is no one, there is clearly a problem with the standing doctrine because it effectively renders a provision of the Constitution unenforceable by the courts.
As it is, we're left with no guidelines for what the parties can and can't do in terms of gerrymandering, or what lower court judges must allow or not allow. we can argue over what the right answer is, but we know that can't be the standard.