On the one-year anniversary of last year's infamous and deadly tiki torch rally of neo-Nazis and white supremacists in Charlottesville, Virginia, there will be another rally of its kind. But this time it will take place in Lafayette Park, across the street from the White House.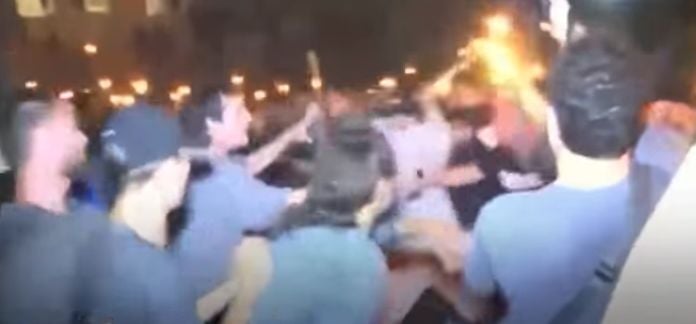 The National Park Service approved an application for the rally, but no permit has been issued yet.

The violent and deadly protest in Charlottesville made national headlines when white nationalists and counter-protestors clashed.

Jason Kessler organized the "Unite the Right" rally last year to protest cities taking down Confederate statues.

He is now planning another rally outside of the White House at Lafayette Square in D.C.
The crowd will no doubt be abuzz at the prospect that Donald Trump, Stephen Miller and others might join that crowd of "very fine people." And if they wear hoods, perhaps no one will notice who they are.