For the last few days, White House Press Secretary Sarah Huckabee Sanders has canceled her daily press briefing and Gabe Sherman reports that it's because she's tired of being pummeled with questions about Trump's family separation policy, which she does not support.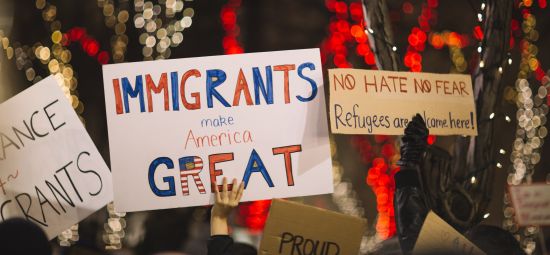 But the president's hardline rhetoric on family separation has sowed chaos in the West Wing, two sources close to the White House told me. For the second day in a row, Press Secretary Sarah Huckabee Sanders—already eyeing an exit, though not for months—did not hold an on-camera briefing with reporters. "She's tired of taking on water for something she doesn't believe in," a friend of Sanders told me. "She continues to have a frustration that the policies are all over the map," another person close to her said. "It's not a good look for Sarah."
Yeah, she's stuck having to defend a vile policy that she herself doesn't support. But if she wants sympathy, she'll get none from me. She chose to work for this lying, hateful, trainwreck of a president. She chose to be his chief liar and defender. If that bothers her, she should quit. And it's not as if this is the first dishonest and horrifying policy she's defended on his behalf. She has the full power to get out of the line of fire and she chooses to stay there. So fire away.
Others in the White House are practically fondling themselves at the images of crying children:
White House senior policy adviser Stephen Miller has all but become the face of the issue, a development that even supporters of Trump's "zero-tolerance" position say is damaging the White House. "Stephen actually enjoys seeing those pictures at the border," an outside White House adviser said. "He's a twisted guy, the way he was raised and picked on. There's always been a way he's gone about this. He's Waffen-SS."
This is some Darth Vader-level vileness.