The mixed signals from Trump and Republican cowardice appear to have scuttled compromise legislation on immigration, at least for now. Last week Trump said he wouldn't vote for either a hardline or compromise bill, then he said he would sign either bill. But after the hardline bill was voted down on Thursday, Paul Ryan refused to bring a vote on the other bill to the floor.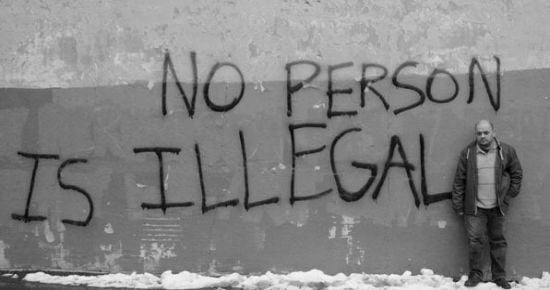 A fractious GOP conference and President Trump's equivocations hamstrung leadership as they tried to rally support for their Republicans-only bills. The vote was delayed until next week on the bill that would provide $25 billion for Trump's long-sought border wall, offer a pathway to citizenship to young undocumented immigrants and keep migrant families together in detention centers.

Earlier in the day, the House rejected a hard-line measure, 231 to 193, that would have significantly limited legal immigration and given dreamers only an uncertain reprieve.

The two immigration bills sought to respond to a pair of brewing crises precipitated by Trump: his decision to separate migrant children from their families at the southwest border, and his cancellation of a program protecting young undocumented immigrants from deportation.
The compromise bill would almost certainly pass the House, and probably pass by a fairly wide margin. The Senate is already working on its own legislation, and given that the Republicans only have a two-vote majority in that chamber, it's going to have to be relatively moderate legislation to pass. And Trump has publicly said he would sign either bill. So this is the chance to fix the DREAMer problem, codify DACA, and reverse the family separation policy once and for all. And if that can be done without setting stricter limits on legal immigration quotas but giving up some funding for a border wall that would still be years away from reality — meaning it can be reversed once Trump is gone, if not before — that's a small price to pay. Pass the damn bill and dare Trump to veto it.