Two days before a guy killed five reporters at a newspaper in Annapolis, Milo Yiannopoulos told a reporter who called for a comment that he couldn't wait until vigilantes started gunning down journalists. Now he's threatening to sue one of the papers that accurately reported his comments.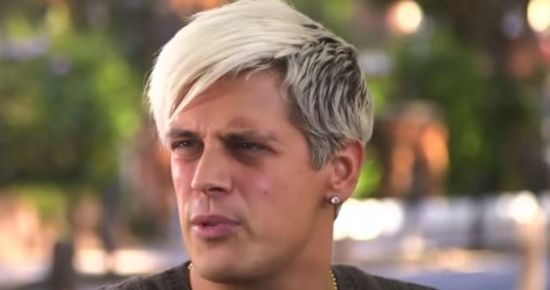 When a reporter from The Observer tried to get him to comment on a story they were working on, he sent them a text message saying, "I can't wait for the vigilante squads to start gunning journalists down on sight." And when another reporter asked him for a statement about what he'd said, he told them that "you did this to yourselves, and you deserve what's coming." Then when those words were reported — accurately — he's now threatening to sue them over it.
Now Milo is threatening to sue @DavisOliverR and @observer for this story https://t.co/LGpjkCSlsH pic.twitter.com/gIo6SKqfJu

— Jon Levine (@LevineJonathan) June 29, 2018
So here's apparently how it works: When he repeatedly says that he wants to see journalists gunned down in cold blood, there's no connection between that and anyone actually doing so and it's defamation even to accurately quote what he said, but if you do quote what he said and other people tweet about it, that's totally your fault and he's going to sue you so hard that your life is over. Yeah, good luck with that one, Milo. A lawsuit would last about as long as it takes you to make a Hitler salute in court before being dismissed.
Now run along, little fascist. The grown ups are talking.