There seems to be no limit to how low Trump will sink to harm those seeking asylum in this country. With multiple courts smacking him down and public outrage at its peak, he's now doubling down and using the separation of kids to blackmail parents into dropping their requests for asylum.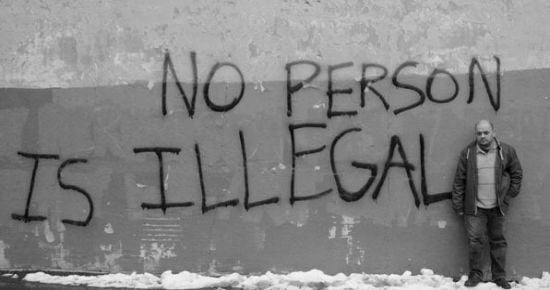 After a court order to reunite more than 2,000 migrant children who were separated from their parents in May and June, the Trump administration has instructed immigration agents to give those parents two options: leave the country with your kids — or leave the country without them, according to a copy of a government form obtained by NBC News.

The new instructions to agents do not allow parents who were separated from their children under President Donald Trump's "zero tolerance" policy to reunite with their children while they await a decision on asylum, a protection sought by thousands of migrant families fleeing violence in Central America.

Advocates say that even migrants who have already passed their initial asylum screenings are being presented with the form. "We are seeing cases where people who have passed credible fear interviews and have pending asylum claims are being given this form," said Lee Gelernt, a lawyer with the American Civil Liberties Union who is leading a class action lawsuit for family reunification.
He is breaking the law. Under federal law, anyone who reaches American soil can apply for asylum and they must then be granted a hearing and go through the process to make their case for why they should be granted such status. They don't have to present themselves at an official border checkpoint to do that and they can do it even after being arrested for crossing the border illegally, indeed even after they've been given a deportation order. This is what Trump constantly whines about, how we give immigrants due process rather than just automatically sending them back.
He's violating the law while claiming to be upholding the rule of law and doing it in the most cruel and vicious way possible. He's basically kidnapping their kids and holding them hostage — you can voluntarily give up your right to an asylum hearing and leave or you won't get to see your kids, despite court orders that the families must be reunited. That's about as morally repugnant as it gets. Not that Trump cares. I'm sure he sleeps like a baby at night.