One of the many conspiracy theories that Trump has tried to propagate to distract attention from his own legal troubles is a claim that a Democratic House aide who is Pakistani stole confidential information from House servers, stole the server and was part of a grand conspiracy to cover up…well, something. His own prosecutors have now reached a plea deal with that aide that explicitly debunks Trump's ridiculous claims.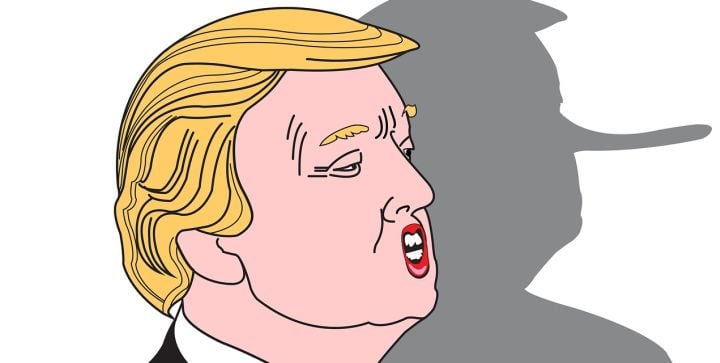 As part of an agreement with prosecutors, Imran Awan pleaded guilty to a relatively minor offense unrelated to his work on Capitol Hill: making a false statement on a bank loan application. U.S. prosecutors said they would not recommend jail time.

But the agreement included an unusual passage that described the scope of the investigation and cleared Awan of a litany of conspiracy theories promulgated on Internet blogs, picked up by right-leaning news sites and fanned by Trump on Twitter.

"The Government has uncovered no evidence that your client violated federal law with respect to the House computer systems," including stealing equipment or illegally accessing or transferring information, prosecutors wrote in an 11-page plea agreement dated and signed Tuesday…

"Particularly, the Government has found no evidence that your client illegally removed House data from the House network or from House Members' offices, stole the House Democratic Caucus Server, stole or destroyed House information technology equipment, or improperly accessed or transferred government information, including classified or sensitive information," prosecutors wrote.
That U.S. Attorney's Office is led by Jessie K. Liu, handpicked by Trump. We've seen this time and time again, where a Trump appointee proves that he's full of crap and then becomes a Hillary-loving commie pinko in Trump's mind. The truth doesn't matter, only loyalty to him matters. And don't think for one second that Trump will stop making this claim. Like every other lie he tells, he'll keep telling it as long as it serves his purposes, the facts be damned.