If you think the zero tolerance policy separating a few thousand children from their families is bad, it's going to get a lot worse because of another Trump policy. By executive order, he ended the Temporary Protected Status for immigrants from Honduras, El Salvador and Haiti, which means 273,000 children — all American citizens — might be separated from their parents, who will soon be deported.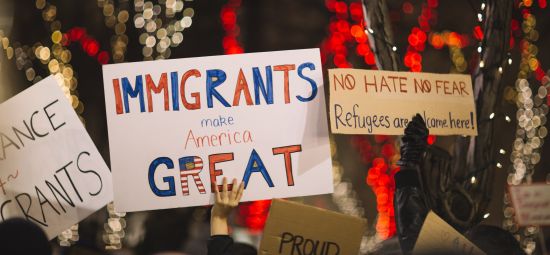 TPS is granted by executive authority when situations get so bad in another country, often because of natural disaster, that we are hit with a wave of immigrants seeking safety in this country. This has been done under both Republican and Democratic presidents. It was granted for Honduras following the devastation of Hurricane Mitch in 1999, for El Salvador after two earthquakes in 2001, and for Haiti after that horrible earthquake destroyed much of that country in 2010.
The grant of TPS is then reviewed every 18 months and recertified, which happened for all three countries until Trump took office. Those who came here now face deportation, but many of them have children — 273,000 children from those three countries — who were born here and are thus American citizens. And those children have never even been to the countries they would be deported back to. The parents face a cruel choice:
More than 100 times that number of children — all U.S. citizens — will be placed in similar jeopardy if the Department of Homeland Security begins programs to deport more than 58,000 Haitians on July 22, 2019, more than 262,000 Salvadorans on Sept. 9, 2019, and 86,000 Hondurans on Jan. 5, 2020. Parents will be faced with the decision of whether to take their children — most of whom speak mainly English and know only life in this country — back to countries deemed by the State Department as not safe for travel, some with the highest homicide rates in the hemisphere.

Otherwise, parents will have to leave their children alone in the United States or, if they're lucky, with relatives, or foster parents who they may or may not know, or some with "adult sponsors" chosen by federal agencies. The only other choice available to those parents would be to hide in the shadows as undocumented aliens. And that is what the ambassadors to the United States from El Salvador and Honduras, during an event at the Center for Strategic and International Studies (CSIS), predicted that most families would attempt. And DHS would undoubtedly begin a massive hunt for them.
This despite the fact that they are contributing greatly to the country already:
Various studies show that more than 80 percent of TPS beneficiaries work, pay taxes, and contribute an estimated $690 million each year into Social Security. It would cost an estimated $3 billion to deport them and the U.S. economy would lose about $4.5 billion each year in gross domestic product.
There is simply no rational reason to send them home at this point. What they should do is offer them immediate citizenship and make them naturalized Americans. They're already here, they're adding to the economy and the culture in many ways, they have children who were born here and are American citizens. To do otherwise can be driven only by bigotry, not rationality.