Trump entered office famously promising to "drain the swamp" of corruption in Washington, DC, but he has done nothing but pour more stagnant water into it. Now his attorney/TV rep Rudy Giuliani is emptying buckets as well, representing multiple foreign clients, including ones that directly impact on the Mueller investigation and Trump foreign policy, while acting as his attorney.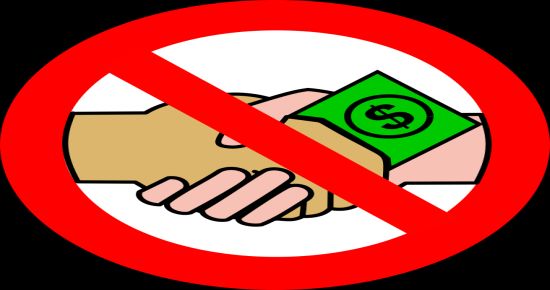 Rudolph W. Giuliani continues to work on behalf of foreign clients both personally and through his namesake security firm while serving as President Trump's personal attorney — an arrangement experts say raises conflict-of-interest concerns and could run afoul of federal ethics laws…

Among the clients represented by Giuliani's consulting firm is the city of Kharkiv, Ukraine, whose mayor was a leading figure in the Party of Regions, the Russia-friendly political party at the center of the federal conspiracy prosecution of former Trump campaign chairman Paul Manafort. His firm worked for the mayor in 2018 and is expected to work for him again later this year, Giuliani said in an interview.

Kharkiv has contracted with a subsidiary of Giuliani's consulting firm, Giuliani Partners, to help set up a new office of emergency management there, according to Giuliani and others involved in arranging the deal. Giuliani traveled to Ukraine in November to meet with Kharkiv officials and then hosted a delegation from the city in New York in March, about three weeks before he was hired as Trump's attorney, according to officials and Ukrainian news reports.

Another Giuliani client is the Mujahideen-e-Khalq, or MEK, an Iranian resistance group operating in exile that was listed as a terrorist group by the State Department as recently as 2012. Giuliani said he has regularly received payments from MEK over the past 10 years; he declined to disclose his fees.
He apparently thinks that working for Trump for free means he doesn't have to comply with ethics laws or norms, but that's false. The key question is not whether he is getting paid, it's the fact that Trump has to make decisions that directly affect the interests of Rudy's other clients. The fact that he's working for free as an attorney, in fact, only makes it more likely that he is instead accepting some kind of quid pro quo — you do this on behalf of my other client and I'll represent you for free (and I'll get paid by them rather than you).
A guy like Trump, with a long history of not paying his bills, might well jump at the chance to have someone else pay his legal fees rather than do it himself. I'm not saying that's happening here, only that it's ripe for that kind of corruption and that's the whole reason we have ethics laws, to prevent those kinds of conflicts of interest and opportunities for swapping favors.